How do I Choose the Best Digital Camera with Video?
Selecting a digital camera with video can be difficult, since there are so many cameras of this type on the market. While many are not worth your money, there are some simple ways to determine if a digital camera with video will last for many years to come. Before you purchase the first video camera that you find, take the time to consider the following information.
The problem with technology is that it is constantly changing. A digital camera with video that is popular today might not be as popular tomorrow. In fact, some cameras will become completely obsolete within the very near future, which may mean that your videos will become obsolete as well. If you plan on taping any important event, it is crucial that you purchase a high-quality digital camera with video.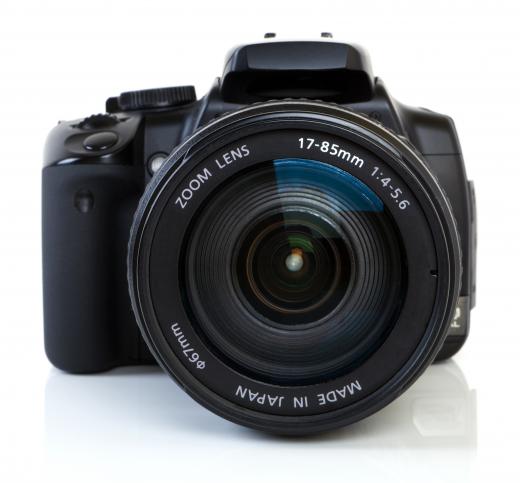 To do this, take a look at cameras that have great image quality. High Definition (HD) video cameras are often the best buy for your dollar. Advanced Video Codec High Definition (AVCD) cameras are quite popular, though this technology is still being developed. This means that an AVCD camera purchased today might not be functional tomorrow. Therefore, HD cameras are the best deal for your dollar.
Also, make sure that any camera you purchase can support various formats. This way, you can easily transfer images to other media types if need be. Another tip to think about when buying a digital camera with video is to ensure that you are purchasing a camera with long-term memory storage. A camera that requires you to remove videos in order to create more videos can be frustrating.
When you are ready to make a camera purchase, visit a store that will allow you to test cameras before you buy one. By trying out a digital camera with video in a store, you can determine the picture quality and ease of use of a camera. Otherwise, you may find that purchasing a camera you haven't tried is a gamble.
Lastly, take a few moments to read digital camera reviews. Consumers will post camera reviews on the Internet in various forums. By reading what others have to say about a camera, you can determine whether or not the camera you are consider has any hang-ups. You can also ask questions regarding the various cameras that are available by posting your query in a forum. Often, consumer reviews are the best way to determine whether or not a camera is worth its price.
AS FEATURED ON:
AS FEATURED ON:






By: eskymaks

A digital camera with video.