How do I Choose the Best Cosmetic Dentist?
When it comes to the appearance of your teeth, it's important to choose the best cosmetic dentist that you can find. This process can be difficult, since there are a number of cosmetic dentists available. The first step towards choosing the best cosmetic dentist is to speak with your regular dentist.
Your primary dentist will be able to tell you whether or not you need to seek further dental work. If your dentist notices specific problems with your bone structure, gums, teeth, or occlusion, then you may be referred to a orthodontist, periodontist, endodontist, or other dental professional. While these specialists are not cosmetic dentists, most patients with dental troubles will have to visit with a specific specialist prior to seeking out a cosmetic dentist.
If you do not have any major dental problems, then your general dentist will still be able to point you in the right direction towards a cosmetic dentist. Ask your primary dentist for a cosmetic dental referral. Aside from seeking the referral of your current dental professional, it is also a good idea to speak with those around you that have undergone cosmetic work. Gathering both types of referrals is a great way to ensure that you select the best cosmetic dentist available.
In addition to seeking all kinds of referrals, it is important to ask each potential professional a few key questions. First, find out if they are a member of the American Academy of Cosmetic Dentistry. Dentists that are a part of this association are required to undergo ethical, practical, and medical examinations prior to practice. Thus, those dentists that are a part of the American Academy of Cosmetic Dentistry are often the best cosmetic dentist professionals available.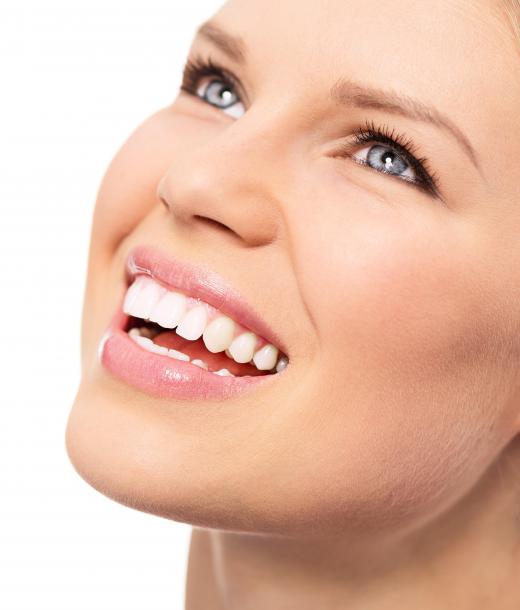 Next, ask each cosmetic dentist whether or not they can perform a full mouth reconstruction. Some dentists are only able to perform half of this task, which means that you may have to seek out other professionals if you are in need of massive reconstructive work. If you are a candidate for this kind of work, then it is best to find a cosmetic dentist that can complete the entire procedure.
Also, consider asking each candidate about the kind of equipment that they use. Will your chosen cosmetic dentist use the latest techniques? Can they provide photographs and models in relation to new techniques? Finally, find out how long a dentist has been practicing. If you don't feel comfortable with a newly licensed cosmetic dentist, then you may want to find someone that's been practicing for a number of years. On the other hand, someone newly out of training will probably have more knowledge of cutting edge technology and technique. Finding the best cosmetic dentist will often mean finding someone that you can trust to work on your teeth.
AS FEATURED ON:
AS FEATURED ON:






By: Sandor Kacso

A cosmetic dentist is primarily concerned with the appearance of a patient's teeth.

By: nobeastsofierce

Orthodontists straighten patients' crooked teeth using metal braces.

By: Stasique

Get referrals from primary dentists, and check to see whether a cosmetic dentist is a member of the American Academy of Cosmetic Dentistry.

By: Nejron Photo

Make sure your cosmetic dentist will use the newest tools and that he has many years of experience.

By: Ariwasabi

Cosmetic dentistry work can help make a person feel more confidence in their appearance.