How do I Choose the Best Contracts Management Software?
Contracts management refers to the act of composing, negotiating, and monitoring the terms of business contracts. Businesses that have multiple entities or clients often find that they have complex needs and require extra labor to file contracts and keep track of important dates related to these documents. For this reason, many businesses use contracts management software, which is meant to make the act of contract management more efficient and less time consuming. In order to choose the best contracts management software, it might be helpful to first consider if you could reap greater benefits from software on demand or conventional software that must be installed onto a computer. It can also be helpful to consider the features of the different kinds of software, as well as the overall quality and user friendliness.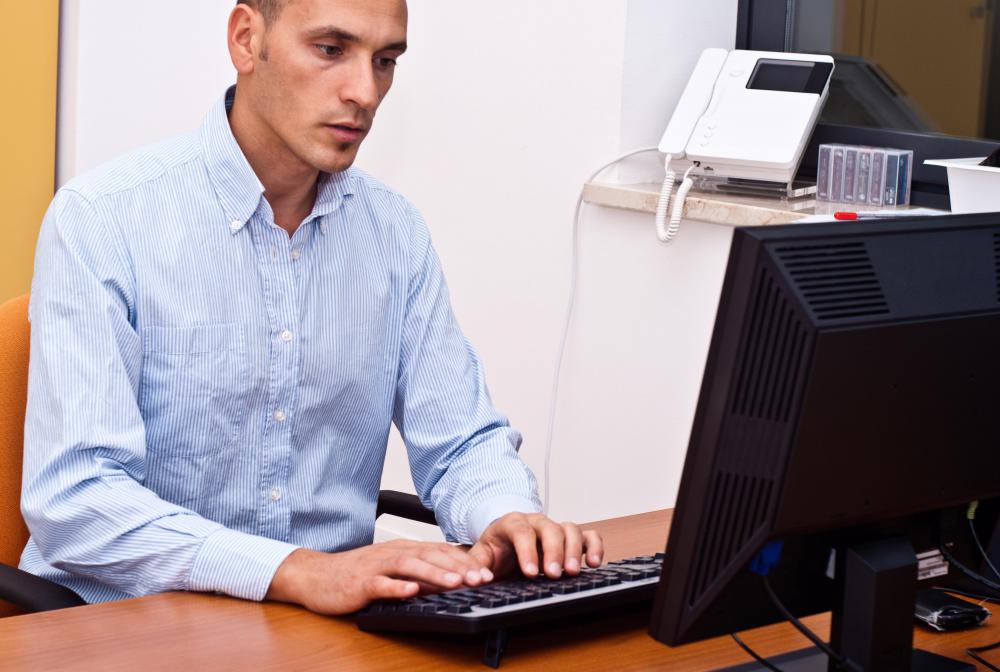 When it comes to contracts management software, there are two basic models. Software on demand is a model that allows users to access software through an Internet provider for a subscription fee. Small businesses and independent contractors often utilize this kind of software since it can be less expensive than buying software and requires less maintenance. Security updates and functional upgrades are taken care of by a software provider, allowing the software user to take advantage of the service without having to be responsible for the software's installation and functionality.
If you are interested in purchasing contracts management software that you can access from your desktop at any time, you may choose software that is installed onto your computer. This software can be utilized even when you are not connected to the Internet. Users who feel more secure having ownership of their software and who don't mind being responsible for general software maintenance prefer this model.
Different kinds of contracts management software have different features. Finding software that is compatible with your computer's web browser or operating system is an essential aspect of choosing the best. Many users prefer software that allows them to track a number of different contracts at once, allowing them to prioritize work and create more effective business plans. Some software provides users with email alerts when a deadline or other important date related to a contract is approaching.
The quality of contracts management software often depends on factors such as the effectiveness and user friendliness of the software. If you expect there to be a number of users, it can be helpful to make sure that modules and data entry pages are clear and self-explanatory. The best software should allow you greater transparency when it comes to tracking contracts and understanding project progress and budgets.