How do I Choose the Best Computer Science Online Courses?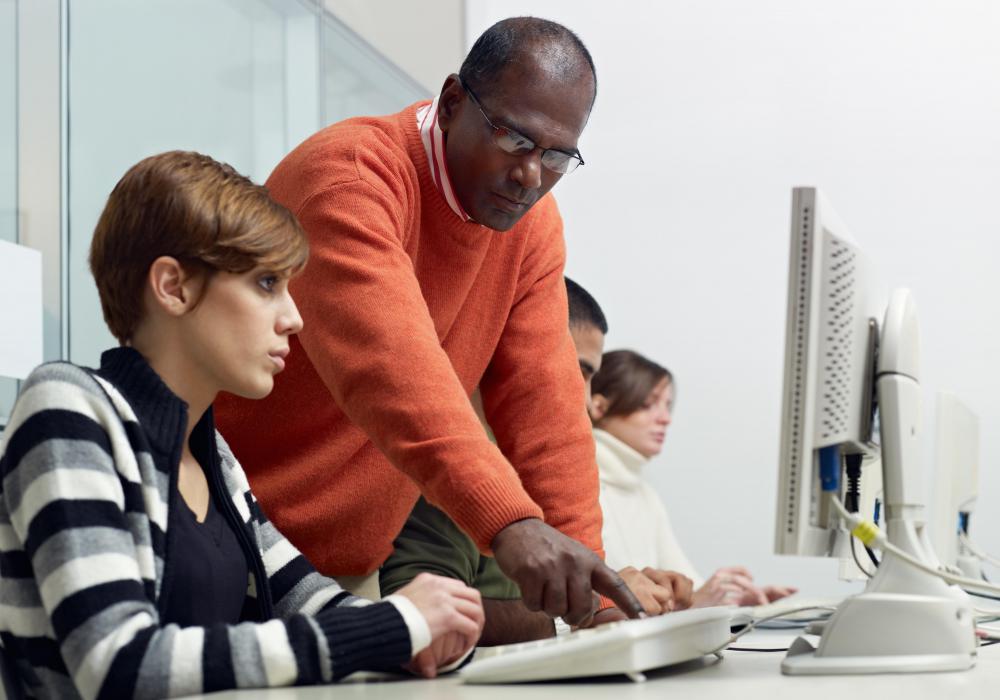 There are four things to consider when looking for the best computer science online courses: appropriate level, qualified instructors, accreditation, and hands-on learning. Computer science online courses are available from both traditional universities and colleges, as well as dedicated online schools. A computer science course can help you to complete a computer science program, count toward a minor specialty, or improve your career opportunities. Information technology professionals with training are forecast to experience an above average salary range, based on the growing need for people trained in computer science.
The level of computer science courses varies quite widely, depending on the institute and its target audience. Read the course description carefully, and make sure it provides the appropriate level of detail for your needs. Another clue to the level of the course is the prerequisites. If you are taking computer science courses towards a degree, diploma or professional certification, make sure the course is appropriate. People taking computer science online courses for personal interest should make sure they have the background necessary to understand all the concepts being presented. This will ensure the experience is enjoyable, not frustrating.
Computer science online courses should be taught by qualified instructors, who are experts in their field. The level of skill of the instructor has a huge impact on the depth of material that can be covered, as the instructor is responsible for writing the course notes, creating the recorded lectures, and facilitating discussions. Traditional schools offering online courses typically use the same instructors as their classroom courses. Read the biographies of the instructor with care, to make sure that you are corresponding with the instructor, and not a teaching assistant.
When reviewing computer science course options, it is important to ensure that the school is accredited. An accredited school has been reviewed by an independent agency to ensure minimum standards are met. In addition, only courses from an accredited school can be used toward a computer science degree or diploma. If you decide to use an online school, verify the status of the school independently, to make sure that it is valid. If not, the cost and time spent on the class is wasted, as you will have to repeat the class from an accredited school to receive credit for it.
Check the online program description for information about access to test systems, remote connection to other computer hardware, and hosted software systems. Computer science online courses should provide the same opportunities for hands-on learning as would be available in a traditional program. All the technology required to do this is readily available and should be used to enhance the learning experience.
By: diego cervo

Computer scientists typically hold at least a bachelor's degree in information technology, computer science, or another relevant area.