How do I Choose the Best Closet Furniture?
The best closet furniture is simply the furniture that will best accommodate the items that are regularly stored in a closet. For example, if the closet is in a downstairs hallway and is regularly filled with coats and shoes, then it would be well suited with a sturdy shoe rack or a shelf that is designed specifically for shoes. The shelf or rack should be short enough, however, so that it can fit under the hung coats without causing them to bunch up and wrinkle at the bottom. On the other hand, a closet in a child's room should probably have a number of small bins that can be used to collect and store toys, especially toys that come in sets of numerous parts.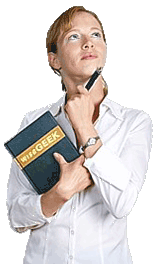 Before choosing closet furniture, it is best to assess the specific uses of the closet, as described above, and then take detailed measurements of the space that the closet furniture should fit within. In some cases, especially with oddly shaped closets or closets that are used to store unusual items, it may be necessary to have custom-made closet furniture. For homeowners who plan to stay in their homes for many years, this may be a worthwhile investment. For apartment dwellers who are renting or homeowners who plan to move, closet furniture that can be removed is the best choice.
For closets of a standard size, sometimes it is best to purchase closet furniture in kits. These kits are intended to outfit closets with every type of storage that one could need. Furthermore, most of these closet furniture kits are modular and can be tailored to one's specific needs. For example, if the person using the closet has an extensive sweater collection, the closet furniture kit can be altered to offer extra shelving space. On the other hand, if the person using the closet usually wears clothes that need to be hung, then extra hanging space can be accommodated with shelving taking up just a small amount of space.
Walk-in closets sometimes have entire closet furniture sets that may include a chaise lounge, a vanity, or even a small couch. In these cases, the closet furniture should generally be designed in muted tones as closets, which are often full of clashing patterns, can already be quite busy visually. It is also best for the furniture to be light in color as even the nicest walk-in closets are often lacking in natural light.