How Do I Choose the Best Chemistry Jobs?
If you are looking for ways to choose the best chemistry jobs, take a moment to determine the type of positions for which you may be qualified. Also, try to match your personality type with the type of work you would most likely enjoy in the field of chemistry. The best chemistry jobs may be determined by the amount and type of formal education you receive. Companies involved in research and development provide many good jobs in this field, especially for those with advanced degrees. Chemistry is a diverse field with many specific professional areas so decide where your interests lie and the type of education required before embarking on a chemistry career.
You may have a better chance at working in a more rewarding and higher paying position if you have an advanced degree. In 2011, according to the US Department of Labor, the work typically done by chemists with an undergraduate bachelor's degree may now be outsourced to smaller, specialized companies, making competition for these entry level positions more intense. Those with more advanced degrees such as a master's or doctoral degree are expected to have access to more and better opportunities in the field of chemistry. Undergraduates can work as research assistants or technicians while those with a Ph.D will likely end up in senior research and upper management positions.
Those with a bachelor's degree in chemistry may start in research as technicians doing testing, analysis, quality control, or assisting a senior chemist doing his or her research in a laboratory. In order to move up in this career field and become a head chemist working in applied research, you'll need a graduate degree. If you are interested in the area of research and development, choose a company that can offer career advancement and opportunities in the areas of chemistry that interest you. When employers look to fill chemistry jobs, they are more likely to look for prospective employees with a wide experience in a particular industry like pharmaceuticals, agriculture, or chemical engineering.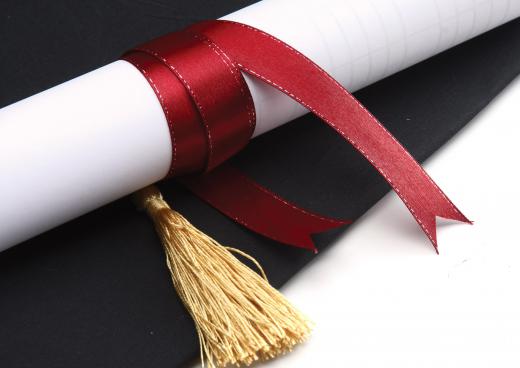 Prior work experience and interests may also help you to find some of the best chemistry jobs. While not the most high-paying, teaching middle school, high school, community college or university chemistry classes can be very rewarding if you are a person who likes to make a difference in the lives of young people. If you have managerial and chemical product experience, you may find a position as a supervisor. Due to the amount of pollution in the world, the field of hazardous waste management may also be the source of some of the best chemistry jobs.
AS FEATURED ON:
AS FEATURED ON:






By: Yuri Bathan

Businesses in the chemical manufacturing and engineering industries should provide their researchers with safe work environments.

By: lenets_tan

Most chemistry jobs require a college degree.

By: kasto

With a bachelor's degree in chemistry, you might start out as a research technician doing testing, analysis or quality control, among other potential duties.

By: Creativa

Food manufacturers and drug companies are just two examples of industries who employ chemists.

By: Anna

Those with a chemistry bachelor's degree can start out as technicians doing testing and quality control, among other duties.