How do I Choose the Best Ceiling Fan Shades?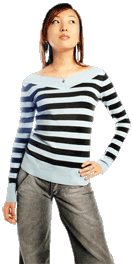 Ceiling fans with light fixtures are often a popular choice for a home because they perform dual purposes and are usually aesthetically pleasing. When shopping for ceiling fan shades, you may want to consider the style and color of your ceiling fan and the décor in your home. If you have a room that is used for special occasions, you may want to think about a Tiffany lamp shade, which may be a striking addition to any lighting fixture. In an older home, a leaded glass shade may be just what you are looking for to complement your room. If you are working within a budget, you may want to go with a frosted glass style of shade.
Refitting an older fan with new ceiling fan shades may transform the fixture, making it much more pleasing to the eye. In an elegant room, such as a formal dining room, the choice of Tiffany stained-glass shades may dress up the room considerably. Although they tend to be a bit pricey, they are available in an array of colors, from green and gold to red and blue. If this type of shade is installed, the lighting fixture most likely will become somewhat of a focal point for your room.
A ceiling fan shade made from leaded glass may offer unusual detailing with both colored and clear glass styles. If colors are what you seek, these ceiling fan shades come in warm tea, opal or caramel colors. If you have a ceiling fan with just one light fixture, you may want to choose the traditional school-house style shade, or you can update your light with one of the more upscale leaded-glass versions.
If you are working within a budget, there are several ceiling fan shades that offer a classic look made from glass. There are frosted bell shapes and cut crystal glass shades that let the full light shine through. If you prefer a bit more detail, you may want to go with a ribbed glass shade or one of the many etched designs available for this type of shade.
When you go shopping for ceiling fan shades, make sure to write down the model of your fan; it also may be a good idea to bring one of the old shades to make sure you get the right size. You also may want to jot down the color and style of the fan blades and what metals are used. Often darker-colored fan blades provide a vibrant contrast to most shades, while white blades will probably blend in with just about any shade.
Woman with hand on her hip