How do I Choose the Best Cataract Surgeon?
The cataract surgeon you choose should have a good reputation and be up to date with the newest techniques and technology. When choosing a cataract surgeon, you also should check that he or she is certified by a national governing agency, such as the American Board of Ophthalmology. The type of vision correction needed should also be a consideration since you may need a surgeon who is able to use premium lenses instead of standard ones. Asking what kind of cataract surgery in which he or she is experienced and what his or her success rate is can also be a good indication of the results you can expect. You also may want to check the surgeon's background to see if any claims have been made against him or her, as legal issues could be a sign of negligence on the surgeon's part.
It is reassuring to know that cataract surgery has one of the highest success rates of any kind of surgery, but implantation of an intraocular lens (IOL) still requires experience and skill. A good cataract surgeon will have the training and experience needed to perform the operation successfully. It is a good idea to verify whether the surgeon you're considering is familiar with all current IOL choices and if he or she will be able to perform laser vision correction, should it be needed.
Some of the questions you might want to ask your cataract surgeon include how many procedures he or she has performed, whether he or she is able to insert premium lenses or only standard lenses, and whether the surgical center has had any outbreaks of eye infections affecting multiple patients. Most surgical centers will have the statistics available on their infection rates after surgery and should provide this when asked. Getting a referral from your doctor or asking friends who have already had cataract surgery can also be helpful when making a choice in surgeons.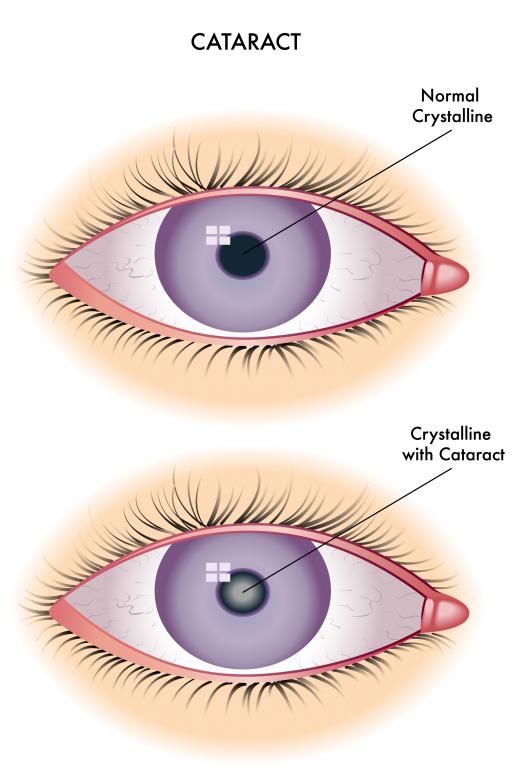 If you are asking a friend or relative for a referral, you may want to ask whether the surgeon's staff members were friendly and if all costs were explained clearly before the procedure; you also might want to find out how well the surgeon explained the procedure itself and if he or she outlined potential complications. Other considerations include the types of lenses available and if the outcome was successful or not. Follow-up care is another important consideration, and a reputable cataract surgeon will provide this a matter of course.


By: Antonio Gravante

Always make sure that your cataract surgeon is certified by a government agency.

By: Peter Orsaeo Sr

A cataract surgeon should be asked about their success rate.

By: chuugo

Cataracts are one of the leading causes of vision impairment in elderly people.

By: rob3000

Cataracts occur when part of the eye is damaged and the eyes' lenses become cloudy.