How do I Choose the Best Cardiovascular Equipment?
When choosing the best cardiovascular equipment, you must determine what areas of the body you want to target in addition to the heart and lungs. Exercise machines come in a wide array of designs, with various benefits to be gained. If you are also interested in toning your legs, a stationary bike or an elliptical machine would be good choices. You might also prefer a stairclimber or treadmill if you want to work the leg muscles. If you need upper body toning or strengthening with your cardiovascular workout, choose a machine that incorporates resistance for the arms and pectoral muscles.
Many pieces of cardiovascular equipment can be expensive. If you are on a limited budget or you are looking for the best bargain, you might consider purchasing used equipment. If you decide this is an option, test the equipment prior to making you final decision. When buying used fitness equipment, examine the components carefully. Look for flaws that might be a safety hazard and decline an offer if you suspect serious damage.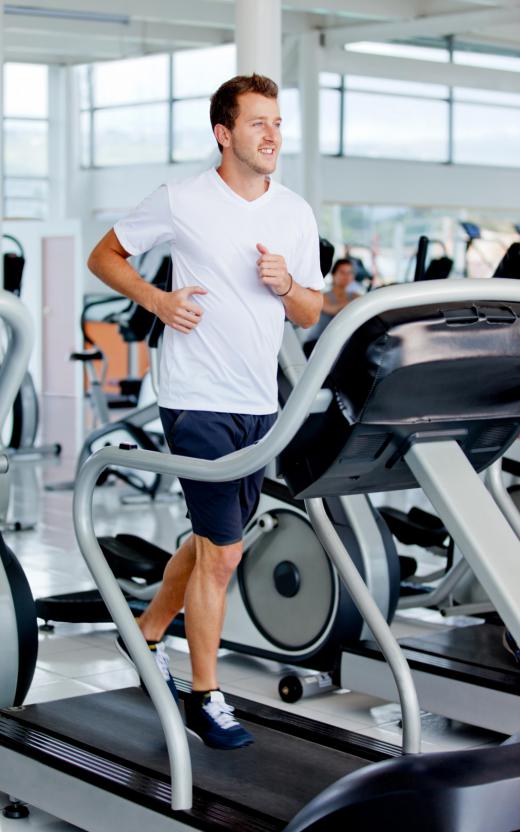 The right cardiovascular equipment for your own personal needs can be determined with the help of a professional sales consultant. A good idea is to visit a store that deals exclusively in fitness equipment and accessories. The sales staff will be more knowledgeable and able to lead you in the right direction. If you are buying a heavy or elaborate piece of equipment, inquire about assembly and delivery. Some stores offer this service for a nominal fee.
If you have arthritis or joint stiffness, be sure the equipment you choose is low impact. You don't want to add impact to your joints if they are already causing you difficulty. An elliptical trainer might be a solid choice, as it typically offers a smooth operation and is low impact. Also be sure the machine you choose has various resistance levels, especially if you are a beginner.
Any piece of equipment you choose should have a display for mileage, speed, and calories burned. Some machines also offer a heart monitor. This is convenient if you want to keep track of your heart rate and stay within your targeted range.
Always remember, before you purchase cardiovascular equipment and begin an exercise program, consult with your physician. This is especially necessary for senior citizens or for those who have certain medical conditions. Your doctor can advise you on which type of program is most suitable for your unique needs.
AS FEATURED ON:
AS FEATURED ON:






By: Andres Rodriguez

A treadmill is a type of cardio fitness equipment.

By: starush

Most treadmills feature programmed routines for cardiovascular workouts.

By: stokkete

The exercise bike allows for sustained cardiovascular exercise.