How Do I Choose the Best Business Property Insurance?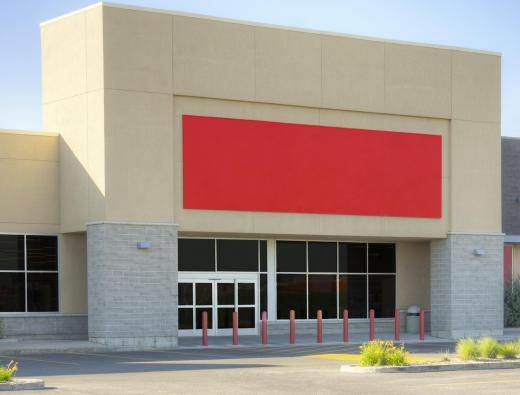 Business property insurance is an essential resource for just about any business owner. Insurance protection of this type is very helpful with covering expenses related to damage involving the personal property, land, equipment, and buildings associated with the business operation. Some policies will even provide protection in the event of injuries sustained by employees and others while at the job site. Choosing the right business property insurance involves identifying the scope of coverage necessary to meet local governmental standards, obtaining the right amount of cover for each type of event included in the insurance plan, and securing the coverage at the best possible rates and terms.
In many jurisdictions, regulatory agencies require that companies maintain a certain level of business property insurance. The amount of coverage that must be maintained is often influenced by the type of business activities that occur as part of the operation, and the range of events that could take place. A good place to begin assessing the needs for the property insurance is to consult local agencies and identify what is considered the required minimum of coverage, both in terms of the scope of events covered and the amount associated with each of those events. This will make it easier to focus on insurance providers who can meet those basic needs.
Above and beyond the minimum amount of business property insurance required by local regulations, take the time to assess the circumstances of your business. The idea is to make sure that the amount of protection associated with each covered event is sufficient to manage just about any situation that may arise, and prevent those events from having a crippling effect on the ongoing operation. Along with the amount of coverage, pay close attention to the amount of any deductibles related to those events. Make sure the deductibles can be managed without creating a great deal of stress on the company's cash flow or reserves.
Once there is a clear understanding of the scope of coverage desired and what type of deductibles are in line with the company's financial circumstances, focus attention on securing the business property insurance with the lowest rates and the best overall terms possible. Keep in mind that the need to save money on the insurance coverage should be balanced with choosing an insurance provider that is honest and has a reputation for being ethical and efficient. Low rates may be attractive, but if that provider has a track record of slow claim processing or finding ways to avoid paying out claims, that option will not be in your best interests in the long run. Secure the right amount of coverage with a reputable insurance provider, even if it means paying a little more in premiums.


By: michelaubryphoto

Business property insurance may cover storefronts even if they are vacant.

By: FedeCandoniPhoto

Businesses located in a flood plain might need extra insurance coverage.