How Do I Choose the Best Business Analysis Books?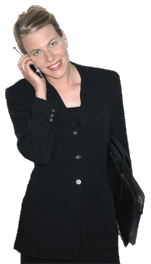 The best business analysis books for you may vary according to your experience, and the type of business analysis topics you are interested in. Industry associations, coworkers and product reviews may help you decide which to choose. In addition to new hardcover and softcover books, used and ebook versions may also be available.
If you are new to a business analyst (BA) role, you may wish to look for books that cover fundamental knowledge for this field. You may also benefit from books that offer specific techniques for tasks that are a part of your job responsibilities. For example, a BA who is involved in eliciting requirements may benefit from business analysis books that discuss various interviewing techniques.
A BA who will be documenting a business process may wish to look for books that describe how to do that. Those who need to write business requirements for user interfaces may find books on usability can help them improve. Other BAs may find they are more engaged with evaluating high level business needs, and may benefit from business analysis books on topics such as strategic planning and policy development.
At some organizations, your BA role may verge on systems analysis. When you are in that situation, you may appreciate books that describe systems analysis techniques. As an example, you may wish to learn how to use Unified Markup Language (UML) to create systems development models.
When looking for business analyst books, you may wish to research reputable industry associations for lists of recommended readings. You can also look for business analysis books by thought leaders in this field. These leaders may be academics or may be employed by technology companies.
Coworkers may recommend particular business analysis books that they have found useful. Another way to find books is to read product reviews, often found online, to determine if it satisfies your needs. Although some business analysis books may be more readily available through online bookstores, you may wish to visit a physical bookstore to read a chapter or so before purchasing.
You may find that electronic books offer a number of advantages. The ebooks may be easier to search, are lighter weight and are typically less expensive. If you have a modest budget and you do not have an ebook reader, you can look for used business analysis books for an affordable alternative. Check the edition of the used book, however, to ensure it is current enough for your needs.


Businesswoman talking on a mobile phone