How Do I Choose the Best Bronzer for Dark Skin?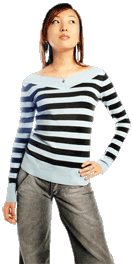 Bronzers are typically used to brighten fair skin tones, but they are also a beauty essential that can even out the complexion and provide a glow for darker-skinned individuals. The best bronzer should closely match your skin tone so that it looks natural when you apply the product to your face. Although many products come with appealing glitter, you should instead choose a shimmery version. Bronzers come in powders or creams, and the best version that you choose depends on your skin type. Even a high-quality bronzer for dark skin will not benefit your overall look if you apply it incorrectly.
Dark skin bronzers are available in a variety of shades, and your look can be ruined if you do not choose the correct version. Just as you want to choose a natural-looking foundation, your bronzer of choice should closely match your own skin color. Generally, you should not choose a bronzer for dark skin that is more than two times darker than your natural tone. Copper tones tend to be the most flattering on dark skin, but you might also consider an amber or tawny hue depending on your complexion.
Cosmetic companies offer a wide range of makeup products that include color enhancers, such as glitter. The problem with glitter in a bronzer for dark skin is that it can make the end result look completely unnatural. Fair skin can usually take glittery products better because the finish is not as noticeable. For the best results, stick with a bronzer that contains a light shimmer to it, as opposed to harsh glitter.
Like foundation, a bronzer for dark skin often comes in the form of either a cream or a powder. Creamy bronzers provide a smooth application, but they work the best on normal to dry skin. A moisturizing bronzer has the propensity to run off your skin if your pores produce excess oil. Powder cosmetics are generally the most appropriate for oily skin because the products stay in place better.
The correct application of a bronzer for dark skin is essential in order for the product to look natural. Although you can sweep on a sheer bronzer all over your face in lieu of using a foundation, you might also consider applying the product sparingly for a sun-kissed appearance. Use a large brush and sweep the bronzer across your face, concentrating on areas such as the nose, temples, and cheekbones. Also, you should consider blending with a different brush or a sponge for a more natural glow.
Woman with hand on her hip