How Do I Choose the Best Breast Cancer Center?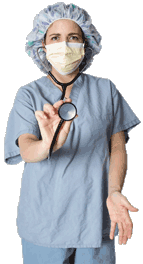 Finding a quality breast cancer center that is capable of handling a woman's needs is vital to the cancer treatment and recovery process. Sometimes choosing a facility can seem difficult because of the numerous options available. Nonetheless, making a good, well-informed decision is usually possible when examining a few pieces of key criteria. A center in the US should be approved by the Commission on Cancer of the American College of Surgeons and have ties with the National Cancer Institute. Other factors to consider are whether the center is conveniently located, has experienced and friendly staff, is well-maintained, and has a reasonable cost.
Perhaps the most important thing to look for in a breast cancer center is its legitimacy. In the US, a center's credibility can usually be established if it has been approved by the Commission on Cancer of the American College of Surgeons. Also having ties with the National Cancer Institute is generally proof that the facility is of high quality. Cancer patients should only seek treatment from a breast cancer center with these affiliations if possible. Doing so will usually ensure that the highest level of care and treatment will be given by experienced physicians and surgeons.
The next issue that needs consideration when looking for a facility is the location. It's a good idea to pick a place that is as close as possible to the woman's home. This makes transportation to and from the breast cancer center convenient and helps to minimize the stress involved with the process.
It's also important to pick a treatment center with experienced and friendly staff. Being surrounded by people who know what they're doing and are sympathetic to a woman's needs will help improve the odds of a successful recovery. Often the best way to get a feel for the staff is to simply visit the facility and talk to a few staff members and patients.
In addition, a woman should only choose a breast cancer center that is well maintained and in good condition. The cleanliness of a facility is often a statement about its overall level of quality. That's why it's important to only choose an establishment that is organized, sanitary and sterile. The condition of a cancer center can also be easily determined simply by making a visit and seeing for one's self.
Another factor to take into account before making a decision is the price. This can vary substantially due to the region, the services offered and the staff. While higher costs don't always guarantee better care, very inexpensive centers may offer inferior treatment. This is why comparing the pricing of a few facilities in one's region is an effective way to determine what reasonable rates are.


Doctor