How Do I Choose the Best Boss Gift?
Choosing the best boss gift can be difficult, and your decision will depend greatly on the type of office in which you work. First, make sure that giving gifts to supervisors is acceptable by the company, and then decide whether you would like the gift to be just from you or if it would be better to involve your coworkers; this will play a large role in the type of gift that you give. When buying for someone higher up in the company, it is best to keep the present thoughtful, yet not too personal.
In many companies, it is not acceptable for a supervisor to accept any type of gift, whether an item or monetary, from someone who works for him or her. If you are unsure about whether giving a boss gift is allowed by the company for which you work, look through your employee handbook and check the guidelines or rules. In the event that you do not have a handbook, or that it does not say anything about gift giving, talking with your human resource department may be helpful.
Depending on the atmosphere in your office, you may want to consider coordinating a group boss gift. Working together with your coworkers to determine what would be a suitable gift is a great way to come up with a consensus and to get several different ideas. Giving a gift as a group will also typically make it possible for you to give your boss a higher-end present. In the event that you decide that it is best to give a personal gift, or if your coworkers are not interested in a group gift, make sure that no matter what you decide to give your boss, you do so privately.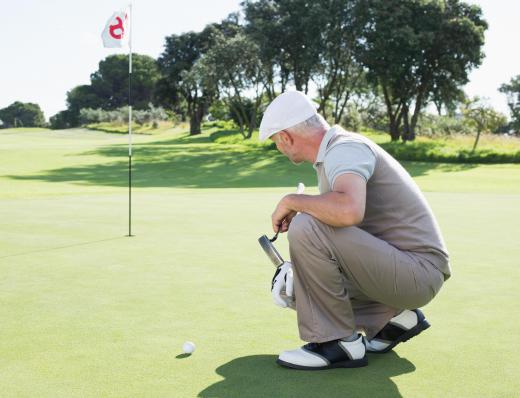 The best boss gift is thoughtful, yet not to personal. In general, it is best to avoid clothing, cash, or invitations to dinner. Depending on your job, a very extravagant gift may be necessary or too over the top. This is something that you will have to determine yourself, based on your financial situation, position, and office etiquette.
To choose the best boss gift, try to consider what your employer does in his or her free time, or what he or she seems to enjoy. For those who love food, a gift certificate to a gourmet restaurant or a basket full of quality food items may be a good idea. Provided that your boss enjoys alcohol, a bottle of his or her favorite wine or liquor can be a good idea. If your boss likes outdoor activities, such as golf, consider giving him or her a gift certificate for a round at a local golf course.


By: paylessimages

A boss is in charge of a workplace environment and employees.

By: mast3r

Gifts for a boss should be thoughtful, but not too personal.

By: 14ktgold

Gift certificates are an option for a boss or co-workers.

By: WavebreakmediaMicro

Purchasing a round of golf can be a good boss gift.