How do I Choose the Best Bedroom Themes?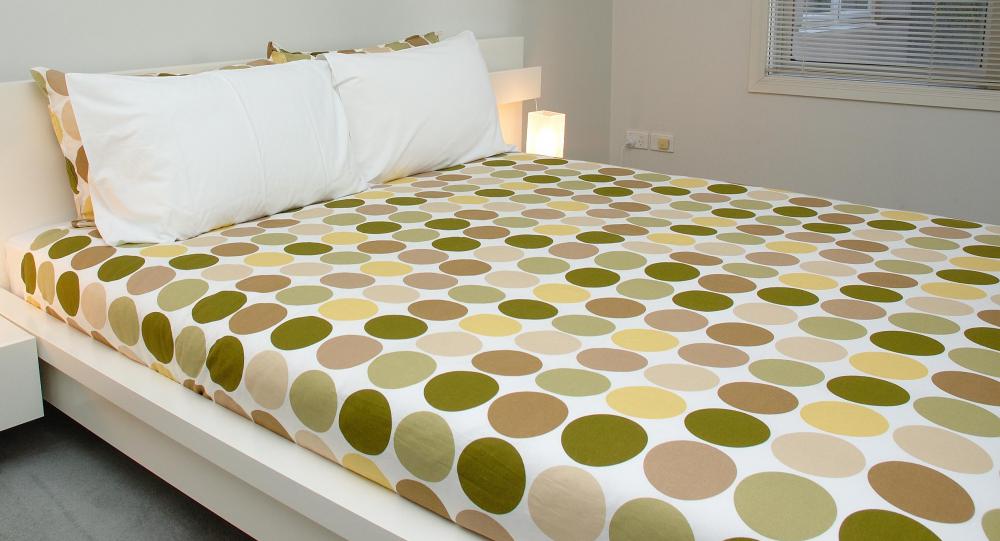 Choosing the best bedroom themes is purely a matter of individual taste. You should give a lot of thought to types of décor that appeal to you and go from there. Some of the more common bedroom themes for adults include modern, retro, and country cottage. If you are planning to decorate a bedroom for a child, it is probably a good idea to find out what he or she likes and use that input in making a decision for bedroom themes.
Modern bedroom themes typically include furniture with stark and simple lines. Platform beds work well with a modern theme, as do chests and tables edged in chrome. Instead of using draperies, you might want to use horizontal or vertical blinds for window coverings. For wall prints, look for large geometric or abstract prints.
The term "retro" most often describes the era of the late 1950s through early 1960s. To find authentic pieces from that time period, try visiting thrift stores or estate sales. At estate sales, it is sometimes possible to find everything you'll need including furniture, bedspreads, and draperies. If you end up having to purchase these pieces from a collector, it will cost a great deal of money to furnish a retro themed bedroom.
Country cottage is a popular look that is usually easy to achieve. Bedroom themes based upon this design concept typically include painted iron beds and floral bedspreads or quilts. Lots of ruffles should be in evidence on both the bed and the windows. Most of the time, wall and furniture colors should be in soft pastels. Lace is also an important component of country cottage décor, and could be used as part of the window coverings or as edging on pillow shams or bed coverings.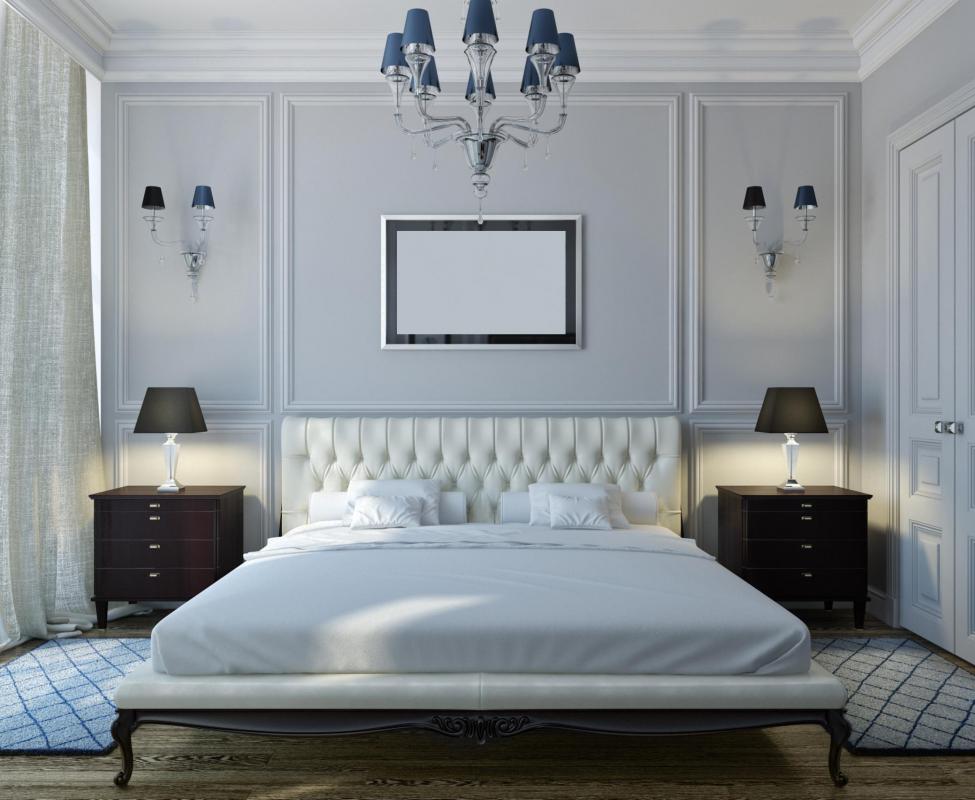 For children, bedroom themes should probably be based on their interests. If they have a favorite sport or cartoon character, that might be a good place to start. Many home décor retailers carry a wide variety of bedding devoted to specific sports and cartoon characters. It is even possible to find bedroom furniture based on these types of themes.
It is a good idea to take some time before making a decision regarding bedroom themes, because it should end up being a décor you will enjoy for a long time. Redecorating can be an expensive and time-consuming process, and should not be rushed. Take the time to look at some interior design books or magazines. If you find a look you really like, expand on it by incorporating some of your own ideas.
Platform beds bring a sleek, modern look to a bedroom.

Ideally, the decorating theme in a child's bedroom should reflect their interests.

When choosing a bedroom theme for a child, it is important to consider the child's personality and preferences.

Some people opt for a bedroom design theme that is modern yet luxurious.