How Do I Choose the Best Bedroom Rug?
A new bedroom rug can change the entire look of your room, add new dimension to an existing carpet, and even keep the room warmer in the winter. Rugs come in numerous shapes, sizes, textures, and colors. Whether you are looking for a rug to cover the entire room or just a small accent piece, there are several factors to take into consideration when choosing the best bedroom rug. The majority of the decision depends on your own personal tastes in decor and your budget. If you have allergies, you will need to consider that as well when choosing your new rug.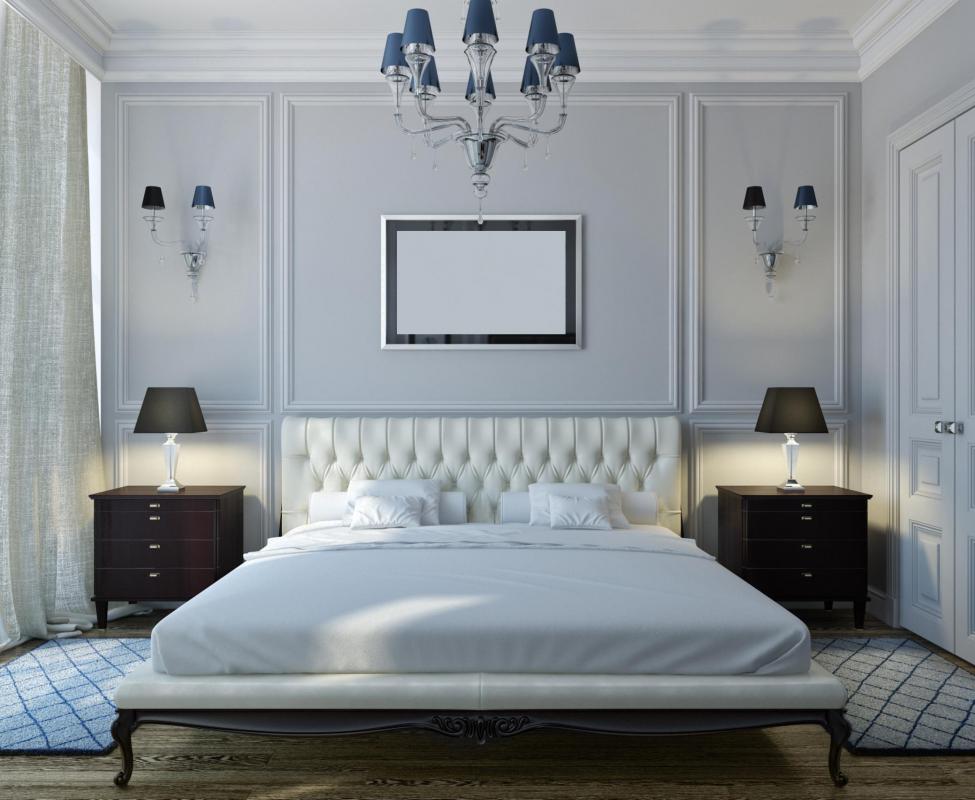 When you suffer from allergies, the wrong bedroom rug can make your sleep time a lot less comfortable. Rugs with fluffy or high-pile fibers may trap allergens such as dust and animal dander. When you walk across the rugs, those allergens can get stirred up into the air, causing your symptoms to worsen. Choosing a low-pile rug may help prevent this issue. If you prefer a thicker carpet, consider vacuuming at least once every other day to prevent dust and dander build-up.
If you do not suffer from allergies or you are willing to vacuum frequently, your options are a lot more open. The first step in choosing the best bedroom rug is coming up with your budget, as prices can vary significantly. If you already have wall-to-wall carpeting, decide whether you will need to rip it up and factor that cost into your budget. Don't forget to factor in extras like a non-slip rug pad to keep your new rug from sliding all over the room.
Once your budget is set, start thinking about your overall plans for the room. Decide if you are looking for something practical to keep your feet warm when you step out of bed, or something more decadent that changes the entire look of the room. Don't forget to measure the room and the space where you are planning to place your bedroom rug. Try laying out newspapers in the rough shape and size of the rug to get an idea of what the layout will look like, especially if you are planning on using more than one rug.
When you are in the store choosing your new bedroom rug, keep in mind that the lighting in the store is completely different from that in your bedroom. This can make it difficult to choose the exact color that you envisioned, so either be flexible and choose to work with a color group rather than a specific shade, or buy from a store that allows you to return the rug if it turns out the be different from what you were expecting.