How do I Choose the Best Basement Contractors?
Choosing the best basement contractors can save you a lot of time, money, and heartache. When it comes to important work being done on your home, research plays a key role in finding the basement contractors who will do a good job at a reasonable price. Word-of-mouth recommendations from friends, family, and other contractors with whom you've done business can form the basis of your research. Once you have some names, you can research these basement contractors through the Better Business Bureau, if one exists in your area, and other consumer advocacy sites and groups. You should also verify their licensing and insurance status and carefully review their proposals.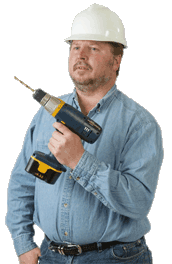 When you begin your search for basement contractors, start asking around for referrals. Instead of following up on just one recommendation, pay attention to what you hear from a wide variety of people. If one or two names keep coming up as good or bad, then you have a pretty good idea about the company's reputation. If you've had work done on your home in the past, ask those contractors or tradesmen for their recommendations. Once you have a good list of three to five recommended basement contractors, you can begin doing more intensive research.
You should first begin by determining whether or not contractors are required to be licensed in the place where you live. If they are, check with the licensing agency to determine whether a contractor's license is in good standing. You should also ask if the contractor has ever been subject to disciplinary procedures. Then continue your research by contacting respected consumer groups and consumer reporting websites to learn more about other people's experience with the company. While the occasional complaint is not an indication of a serious problem, if you see a pattern of similar complaints, beware.
Contact the basement contractors and explain the basement remodeling, waterproofing, or whatever other services you need. Ask if they have done similar work before and if they are prepared to give you references that you can contact. Arrange for them to visit your home so that they can give you an estimate. Never settle on a basement contractor without considering several estimates and proposals. Be wary of those who offer you a price that is much lower than the competition, as this may indicate that they are desperate for business, are not insured, or use inferior materials and workmen. Instead, choose your contractor on the basis of a reasonable proposal, a good reputation, and proof of licensing and insurance.