How Do I Choose the Best Bamboo Pajamas?
If you are looking for eco-friendly pajamas, you may want to consider a pair made of bamboo. These types of pajamas look and feel like other clothing, but are also more expensive. This means you might need to visit several clothing shops in order to find the best deal, and it is also wise to compare costs online. Buying bamboo pajamas that also contain cotton or spandex can help lower the cost of these garments. It can be helpful to research the manufacturer so you can be sure you are not buying from a company that has unethical practices.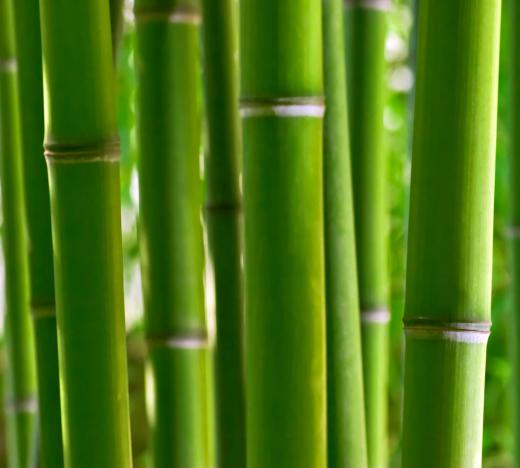 Many people buy bamboo pajamas because they want to help the environment. If this is a concern for you, it is smart to find out if the garments are made from organic bamboo, which is grown without the use of pesticides. You may also want to read the label so you will know if chemical dyes have been added to the fabric rather than natural ones. Children's pajamas often have a fire-retardant chemical sprayed on them, and this should also be avoided if you would like to be eco-friendly.
You may be surprised at how expensive bamboo pajamas are, particularly if you have never purchased clothing made from this plant before. It is helpful to know how much money you can afford to spend on a pair before you go shopping. You may need to look at many different retail stores before you can find pajamas that are within your budget. The good news is that each piece is normally sold separately, so you can buy just one item and then save money for other pieces later if you are unable to afford a whole set at one time. You could also consider pajamas that are around 90% bamboo and 10% other materials in order to make the cost of this clothing more affordable.
Bamboo is grown and harvested throughout the world, which means these organic pajamas are manufactured in many different countries. Since this clothing could be made by a manufacturer you are unfamiliar with, it is smart to do some research before you choose a particular brand. Some of the things you might want to find out are whether the bamboo was harvested ethically or if the garments were produced in factories that rely mainly on child labor. Doing so can help ensure the profit from the bamboo pajamas does not benefit those who exploit their workers or the environment.


By: sootra

Bamboo fabric.

By: Maceo

Bamboo.

By: Monika Wisniewska

A woman wearing bamboo pajamas.