How Do I Choose the Best Backyard Porch? (with picture)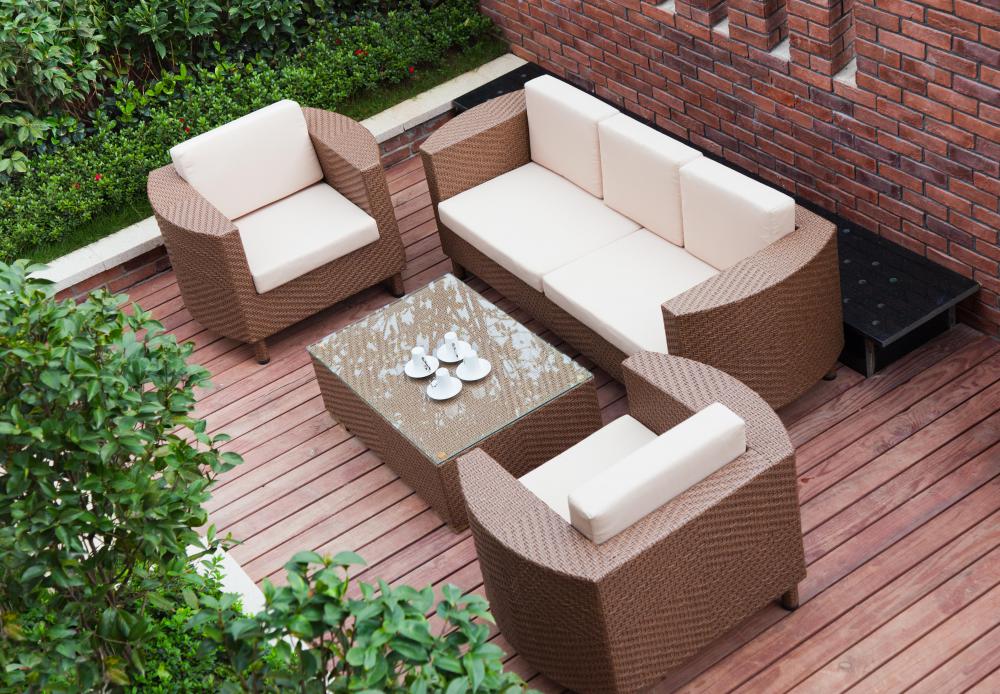 A porch is a structure that usually protrudes from the front of a home near the front door. The term "backyard porch" is sometimes used to describe a structure that protrudes from the rear of the home near the back door, though this is more commonly known as a deck. Choosing the best backyard porch starts with determining how large of a structure will fit in the yard and what you will be using the structure for. Be sure to research where exactly the property boundaries are, as structures cannot be built within certain distances of the boundary.
The best backyard porch will be functional, attractive, and affordable. This means you will need to consider which materials will be used to construct the porch. Wood is the most common material, though there are many types of wood that can be used for a backyard porch. Pressure-treated lumber is commonly used because it is treated with chemicals that will prevent rot and decay from constant exposure to the elements. Cedar is a naturally beautiful choice that is also resistant to rot and insect infestations, but it can cost a bit more than other woods. Composite materials are also available; these are long-lasting and reasonably attractive, though some are still susceptible to rot, color fade, and warping.
The layout of the backyard porch will have an impact on its usability. Be sure the footprint of the porch is not so large that most of the yard is taken up. The porch should be large enough, however, for recreational use, dining, or simply lounging in deck chairs. It helps to consider how you plan to use the space on a regular basis, as well as how many people are likely to use the space at one time. This will give you an idea as to how large of a structure is necessary as well as what additional features you might like to include, such as railings or built-in tables.
If your backyard has a pool, the backyard porch can be designed to work in conjunction with the pool. The deck can be built around the pool, or stairs can be built so you can descend from the porch to the pool area. When building a backyard porch near a pool, be sure to consider the materials carefully, as some materials can be slippery when wet, and pool water can increase the likelihood of rot, mold, and other damage.
The best backyard porch will be functional, attractive, and affordable.