How Do I Choose the Best Backhoe Dealer?
When you are choosing a backhoe dealer, there are numerous things to consider. It can be helpful to do some research on different types of backhoes so you will know which models may best suit your needs. This information can help you because you will be able to look for a dealer that has the backhoe brands you are most interested in. It can also be a good idea to research the dealer's reputation for honesty and integrity. You may also want to find out about any warranties, financing, or training the dealership offers.
Buying a backhoe can be an overwhelming task, especially if you have never purchased this equipment before. It is a good idea to learn as much as possible about different backhoe brands before doing so. Talk to other people who operate backhoe equipment and ask them to recommend one for you. You may also want to visit a manufacturer's website or read consumer reviews of different models on the Internet.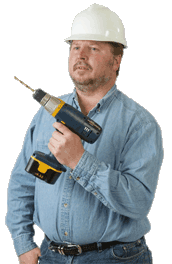 After you have a good idea about what types of backhoes you are interested in, look for a backhoe dealer that carries these models. Once you have located a dealership, check with a local agency that monitors unscrupulous businesses to see if there have been any complaints filed recently. You may also want to find out how long the company has been in business and whether they have recently filed any bankruptcy proceedings, as these could be indicators of an unstable dealership.
If you are comfortable with a backhoe dealer's reputation, ask a sales representative there to show you several models. Test drive the backhoe equipment if possible so you will know if you are comfortable doing so. Once you have narrowed your selection down to two or three models, you may be ready to negotiate the price with the salesperson.
Cost can be a major factor to consider when buying a backhoe. The cost of repairs and maintenance should be considered as well as insurance and fuel when developing a budget. You may want to ask the backhoe dealer about the average cost of repairs and whether a warranty is available. If low-interest financing is offered, this can be a bonus as well.
Driving a new backhoe may require training, particularly if it is very different from equipment you have operated in the past. You may want to know if training is offered by the backhoe dealer before you make a purchase. If you plan to allow others to operate this machine, it is a good idea to find out if training is available to these individuals as well.
AS FEATURED ON:
AS FEATURED ON:






Man with a drill