How do I Choose the Best Audiology Services?
Audiology services involve the diagnosis and treatment of disease or injury to the inner ear. This can include the use of sophisticated diagnostic equipment, as well as medications, surgery, and other procedures if needed. To choose the best audiology services in your area, begin by asking friends and family members for referrals.
Those you are close to are often the best places to start when looking for a new care provider. Since you may not know who has used an audiologist, ask around. Call and schedule a consultation with anyone you are referred to, and find out about the practice and the level of care you can expect if you become a patient there. Be sure to find out if the consultation will incur a fee, and if the fee will be covered by insurance.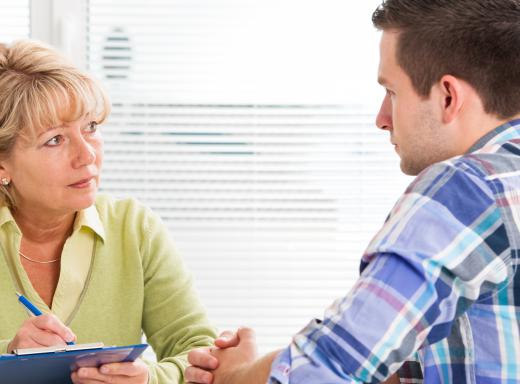 If you have no luck finding audiology services through friends and family, ask your family doctor for a recommendation. He may have a list handy of local practitioners in the area, but you will have to ask outright to find out if he knows any of them personally. If he gives you a specific name from the list, start there. Otherwise, call each practice and schedule a consultation.
At your consultation with any doctor or care provider, it is important that you ask the right questions. Find out about insurance acceptance, how many doctors are in the practice, the kind of care you can expect from them, and what their specialties are. If you have a problem they do not specialize in, can they refer you to someone who can assist you? How involved are they in patient care from a personal standpoint? Ask to speak with current patients who may be willing to give you a better idea of what the practice is really like.
Be sure to let the doctor you speak with know about any serious conditions you may have, whether related to your hearing or not. This will be important information for him to know in his treatment of your current or future conditions. Also discuss any medications you are taking at the time.
Once you think you have found the audiology services for you, schedule a first appointment. Remember, nothing is set in stone. If at any time you are dissatisfied or unhappy with the services you are receiving, you can always switch to a new provider. That said, be sure to discuss any issues you may have with the practitioner in question. Often times, things can be resolved without a problem.
AS FEATURED ON:
AS FEATURED ON:






By: Alexander Raths

Setting up a consultation can help someone choose an audiology service.

By: Ursa Studio

A person who receives a hearing diagnosis online should schedule an in-person visit with an audiologist.