How do I Choose the Best Argyle Vest?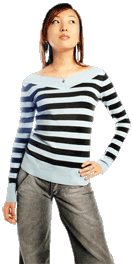 When shopping for an argyle vest, a few simple considerations should ensure you'll get one that suits you best. Ultimately, you should choose an argyle vest that coordinates with your existing wardrobe. Color choice should not be too much of an issue, however, as you will find argyle designs come in multi-colored patterns. Taking measurements may help you find the best fit, so don't leave it to chance.
One major consideration when purchasing a new argyle vest is knowing where to shop. The first thing that may come to mind is the local department store. This can be an excellent choice, but if you're looking to save money, wait until the store advertises a special sales event or clearance sale. Shopping online can be another option and often you may be able to find good deals on an argyle vest.
An important consideration when shopping for your argyle vest is size. If you need special sizing, such as a double extra large, look for a store or retailer that specializes in hard-to-find sizes. You might need to go to a special shop or search in a designated area of a department store that features your size. If you aren't sure of the particular size, especially when making a purchase as a gift, trying to guess can be hit or miss.
Women's argyle vests may sometimes be offered as a two-piece set. This could consist of a sweater vest with a coordinating shirt. This may be a good choice if you prefer a layered look. In terms of styling, you can choose from a standard V-neck look or perhaps a scoop-neck. Check the feel of the fabric to be sure it does not seem scratchy or rough in texture.
Choose a material that feels good to you when selecting your argyle vest. Cotton will most likely offer comfort, but check labels for care instructions. Acrylic knit may offer more durability, especially after repeated washings. If you'd prefer a vest that is machine washable, be sure to read the tags. Wash and wear offers the best convenience.
After selecting your new argyle vest, try it, if possible. As with all clothing, some are true to size while others run small or large. Finding the fit that complements your frame sometimes can only be accomplished by trying on a garment.


Woman with hand on her hip