How Do I Choose the Best Antique Leather Chairs?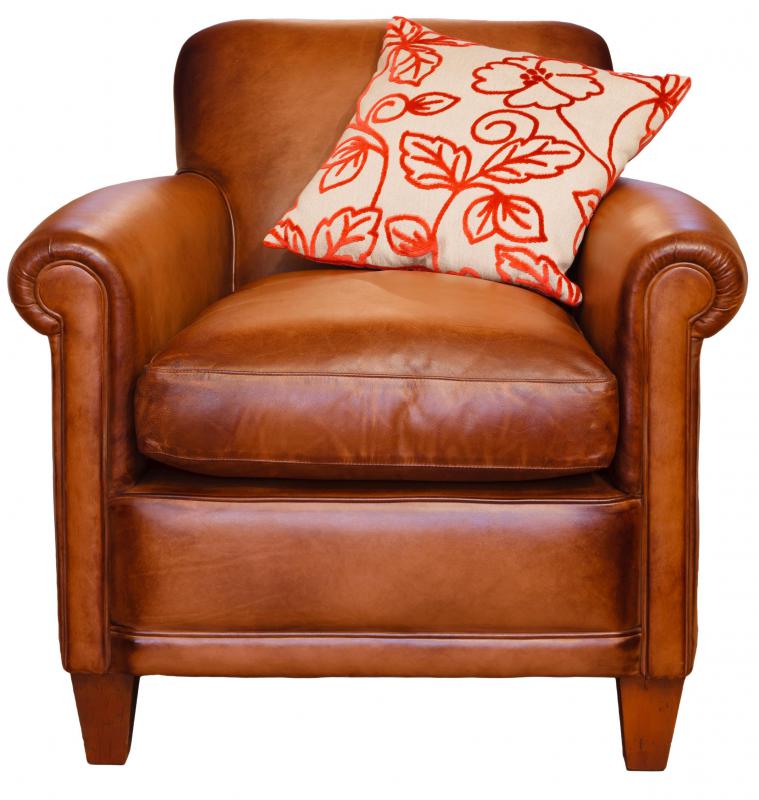 Buying antique leather chairs is largely a matter of taste, though you can narrow your options by considering a few specific details. You may want to start by thinking about the style you prefer, which may require you to focus on a particular era that features a look you enjoy. You also may want the color of the chairs you choose to match the rest of your decor. Deciding whether you prefer chairs that need to be restored or already are fit to use without any alterations also can narrow your options.
You may find that you're more satisfied with your choice if you make sure you actually like the appearance of the chairs and aren't just buying them because they're antiques. Antique leather chairs come in various styles, often based on the era from which they come. You should think about the time period with the style that you most prefer, while also considering the details of the leather chairs you want. For example, some antique leather chairs that feature arms, extensive padding or the ability to recline. Others may include buttons, deep grooves in the material, or other decorative additions that may set a chair apart.
You may want to think about the color of the leather on the chairs and how it will work with the rest of your decor. Black and brown typically are the most readily available colors in antique leather chairs, and this often helps the chairs match the rest of the furniture in many homes. You can, however, find antique chairs in various colors, with rich shades of red, green and purple among the options available. Considering where you will place your leather chairs before you decide on a color also may help, because the colors in the rest of the room can make a difference.
Another detail to keep in mind during your search for antique leather chairs is whether you are ready to restore the furniture you buy or prefer it to be in good shape. Leather can require some restoration after several years, so you may want to determine if the chairs you are considering buying need some care, in which case you should make sure you have the skills and equipment to properly provide it. It often is possible to find antique leather chairs that have been restored recently, which is a good purchase option if you do not wish to do the restoration on your own. As you make your decision, you should consider whether you actually will be sitting in the antique leather chairs you choose or if they will just be added to your collection and rarely used. If the latter, then you may not need to restore the chairs at all, especially if you want them to look particularly authentic.
Think about whether you want an antique leather chair that will need to be restored or that's in ready-to-use condition.