How do I Choose the Best Aerobics Lessons?
Choosing the best aerobics lessons depends mostly on a person's level of fitness and the kind of exercise he or she enjoys. Typically, aerobics lessons take place in groups at exercise facilities, so the location of the class will also be a consideration. Also, the type of people in the class and the instructor can make a significant difference in a person's enjoyment of the exercise.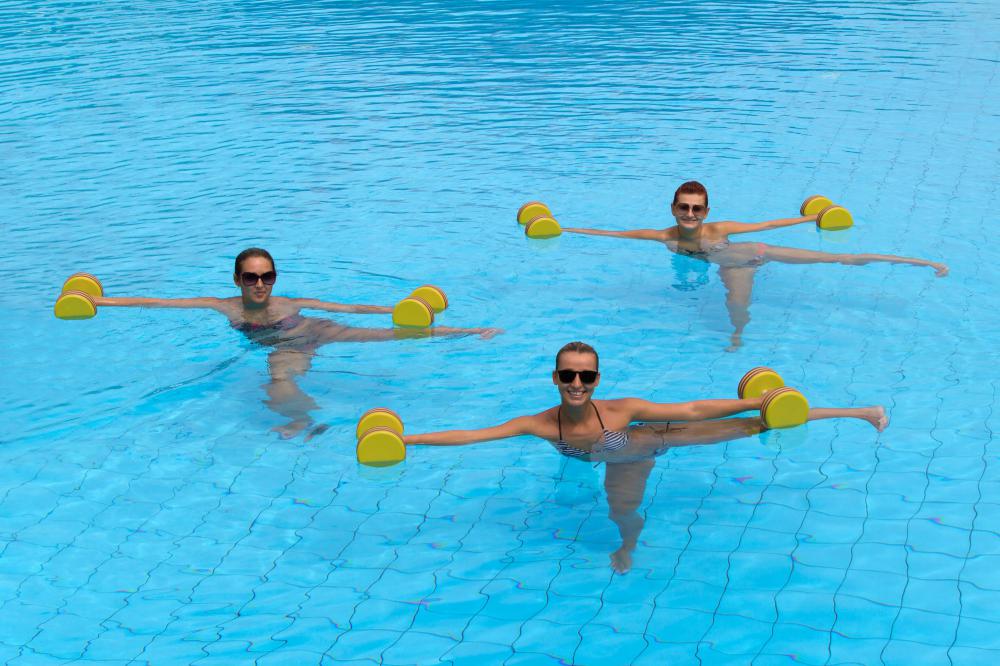 All these factors play a role in choosing the best aerobics lessons, but it is also possible to find the greatest amount of enjoyment and best workout at a class that superficially seems like a bad match. As such, it is a good idea to try out a few different classes to get a sample of what is available.
There are different intensities of aerobics lessons targeted to people of different fitness levels. Step aerobics and low-impact aerobics, for instance, are usually considered appropriate for beginners, but there may be even less intense lessons available for those just starting out. Water aerobics may be a good fit for people at very low fitness levels or those who are susceptible to injury. For seasoned exercisers, high-impact aerobics may be most appropriate.
The theme of the aerobics lesson may increase someone's enjoyment of the exercise, and therefore increase the ability to commit to the program. For example, some classes have a dance theme, while others have a serious workout tone. Even the kind of music used for the class can make a huge difference in one's ability to power through a difficult routine. Style should be a major consideration when choosing aerobics lessons.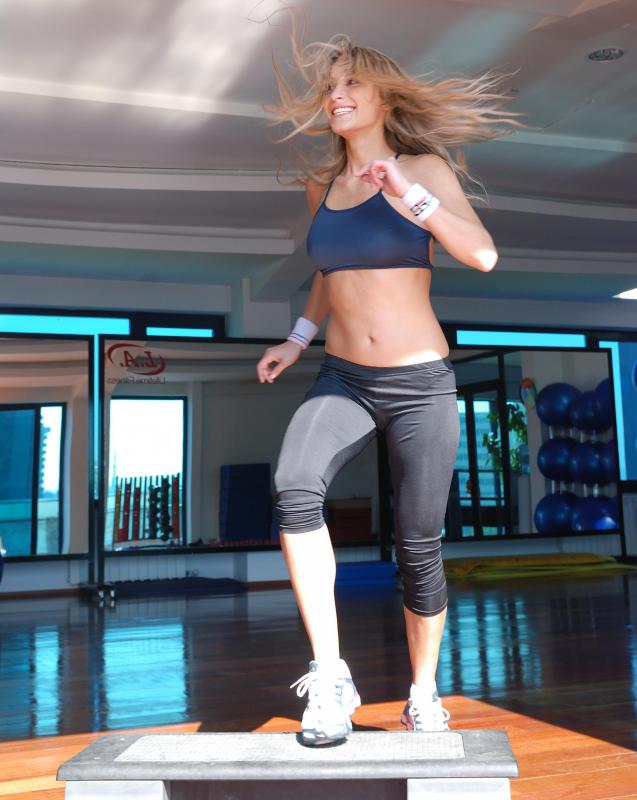 If there are few exercise facilities available or the times of the classes are inconvenient, the choices for aerobics lessons can dramatically decrease. It may not be feasible to drive to a class that is far away or one that is very early in the morning. While it is possible to do aerobics at home with videos and other equipment, it can be difficult to get motivated by a television, and having a class to go to is a motivating factor itself. Checking out what nearby gyms actually offer in terms of aerobics lessons may help narrow down one's choices.
Having an instructor who is inspiring and capable of motivating a large number of people to finish strenuous exercise is very important in an aerobics program. Likewise, having classmates with whom one feels a sense of camaraderie is also crucial. Part of the reason aerobics programs are so effective is the motivational power of exercising in a group. Just like a team captain can often motivate players to push themselves past physical boundaries, an aerobics instructor can help people exercise harder than they thought possible. The best aerobics lessons are those that motivate participants to exercise fully when in class and inspire them to come back for more.