How Do I Choose the Best Acrylic Nail Polish?
When shopping for acrylic nail polish, it is best to keep personal features and practicality in mind. Skin tone and personal style should be considered when choosing a polish color. Another factor to consider is where the polish will be worn, and if necessary, how it will compliment a certain outfit. Then as with most products, it is helpful to compare costs and qualities of brands.
The easiest way to begin eliminating acrylic nail polish options is to decide on a color. As with any type of shaded beauty care product, the same color will look different on various skin tones. In general, brighter colors blend better with lighter skin tones and deeper colors blend better with darker skin tones. It is best to go to a nail salon or a store that offers a wide range of beauty products to see all the available colors.
After narrowing down samples of acrylic nail polish according to skin tones, personality comes into play. Some colors have added features, such as glitter or crackle, which gives the look of cracked ice. Many women shop for new polish to wear to a special event. It is important to think about how a certain color or texture will fit with the environment and selected clothing. For example, a formal wedding would call for more conservative colors and textures than an exotic vacation.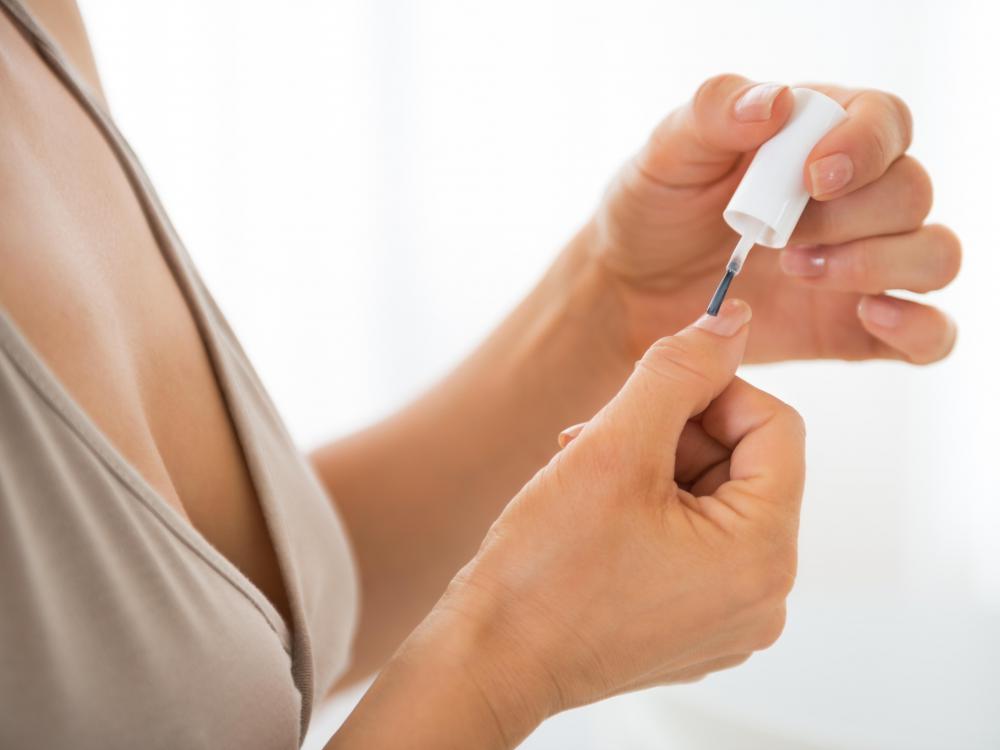 As with shopping for any product, it usually helps to compare prices and brands. Some more professional brands of acrylic nail polish may seem a little pricy. Even though they may cost more, popular polish brands have their advantages. These polishes are usually thicker, meaning they are not as likely to chip and fewer coats are needed to cover nails fully. Higher quality polishes tend to last longer and be healthier for nails as well.
When considering all of the options for acrylic nail polish and all the factors that go into choosing the best, it is really a personal preference. Some women look for special features in a polish, such as fast drying or easy to remove. Others just want to find a great color to wear, without investing a lot of money.
The purpose behind needing a new nail polish might make a difference in shopping at a general consumer store or either a specialty beauty store or salon. It may help to ask a professional nail designer for tips. Trial and error is another simple way for a woman to know the brand she likes the most.
Skin tone may dictate the best acrylic nail polish.

Expensive polish brands are typically thicker, and less likely to chip.

Generally speaking, brighter nail polish colors blend well with lighter skin tones, while deeper colors blend well with darker skin tones.

Comparing prices and brands is an important part of choosing the best acrylic nail polish.