How Do I Choose the Best 3D Rendering Services?
Three-dimensional (3D) rendering services are businesses that take your 3D models and output them as realistic images or animations, which can be useful if you lack the programs or experience to do this work yourself. It may be useful to check a business's specialty when it comes to 3D rendering services, because rendering for one industry may be different from rendering for another. Most 3D rendering services can accept many 3D image formats, but you should ensure that they can accept your specific format. Looking at the business's experience and portfolio can give you an idea of how skilled the business is, which usually is important when selecting a 3D rendering business.
The field of 3D rendering concerns turning models into both images and animations, and you may need one or both for your project. Most 3D rendering services are able to turn the model into a static image, but there are some that also can turn a model into an animation. Depending on your needs, you should check on what type of output the business offers.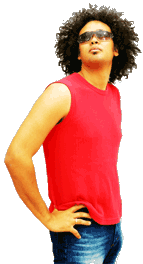 Some 3D rendering services have general rendering services, while others specialize in a particular area. For example, a business may specialize in marketing images, architectural renderings or interior design plans. While general rendering may be good, it may be better to pick a business that specializes in your intended use. This may cost more, but because the business commonly deals with your market, the output may be more in line with your needs.
To save the modeling information, a 3D model often has to be saved in a special image format that is program-specific. This means that, unlike generic two-dimensional (2D) images, most 3D images do not have a generic format. It may be a good idea to ask the business offering 3D rendering services if it has programs that can handle your 3D model; otherwise, it may be unable to work with the model or create your rendering.
Since 3D rendering services are based on skill, most businesses in this market will display their years of experience and portfolio on their website. Checking their experience, and especially their portfolio, is usually a good indicator of how well they can render 3D models. The portfolio is usually more important, because a mediocre 3D renderer can have 20 years of experience, but this does not directly correlate to quality. Portfolio images will show you what the renderer is capable of, and can be a better gauge of quality.
AS FEATURED ON:
AS FEATURED ON:






Man with hands on his hips