How Do I Choose Perfumes for Women?
Choosing perfumes for women can be a challenging yet enjoyable task. It is best to begin by sniffing a few sample perfumes or asking a salesperson for help in selecting perfumes that include a favorite scent, or one that has a stronger scent or a more delicate one depending on preference. Then, spraying one or two favorite perfumes on the wrist and giving them some time to interact with body chemistry can help to narrow down the choice, since some perfumes can smell great in the bottle, but have a drastic change once they are sprayed on the skin. Though some people want to purchase perfumes for women as gifts, it can be difficult unless the woman already has a favorite brand because perfume is such a personal choice.
When attempting to select perfumes for women, it is best to try a few different ones, but not all at the same time. Spray one on one wrist, and one on the other, for example, and then stop. It is best not to rub the perfume in, but simply to let it sit on the skin, and then walk away from the perfume counter. Give the scent a couple of hours to react to the body; it may have an initial reaction that smells good, but after a few hours that might change. Since perfume is worn all day, it is important that the scent stays pleasant throughout the day.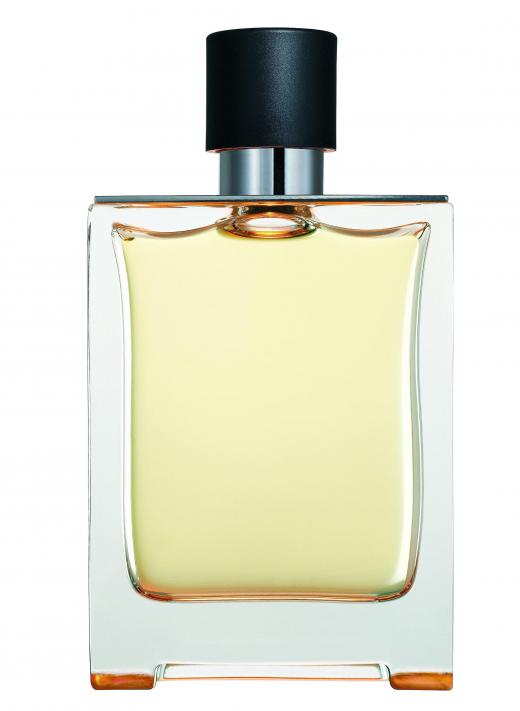 Only after a scent has remained on the skin all day, and is still pleasing and gives off the desired fragrances, should it be purchased. This will help to save money and prevent purchasing perfume that will never be used. When in doubt, ask for help at the perfume counter. Salespeople will ideally be able to take a list of an individual's favorite scents, whether they are floral scents, food scents such as vanilla, or outdoorsy smells such as cut grass, and identify the best perfumes for women that resemble these scents.
Identifying favorite scents such as these can also help to narrow down the type of perfume that is desired. A heavier, more classic perfume scented with spices, woodsy scents, or distinctive floral elements might be a good date or evening choice. On the other hand, a more delicate blend of lighter floral scents or citrus might be better for daytime, or a vanilla scent for an everyday perfume, for example. When choosing the best perfumes for women it is also important to consider the type of perfume, which will indicate the amount of essential oils or extracts in the bottle. Perfume or eau de parfum have much higher concentrations, and are therefore much more expensive, than eau de toilette or body sprays.
AS FEATURED ON:
AS FEATURED ON:






By: Kayros Studio

A bottle of perfume.

By: Hallgerd

While many perfumes are marketed towards women, there are also some gender neutral scents.

By: Goran Bogicevic

Perfume testers allow shoppers to try perfume while in the store.