How do I Break into the Music Industry?
If you want to break into the music industry, it's important to realize that it can be done, but it takes perseverance as well as talent. If you have vague notions of wanting to become a star, but don't have any real passion for any type of music, you'd be best not to get into the recording industry. True passion is what sees most music artists through their career. If you do have the passion as well as the talent for music, you should sing or play songs that show you at your best whenever and wherever you can. Talent shows can be a great way to get noticed and break into the music industry.
Whether you choose to target a large talent show such as "American Idol" in the United States or "Britain's Got Talent" in the United Kingdom, or start with local contests, the experience can be rewarding even if you don't win or end up in the finals. If you're serious about a career in music, talent shows offer you a chance for feedback from industry professionals as well as audiences. As long as you're open to learning from the criticism rather than defending your talent as you see it, you'll most likely be able to improve your chances to break into the music industry and get closer to a recording contract or concert tours.
While you should be getting your name and sound in front of industry professionals and audiences as much as you possibly can, it's also important that you practice every day. Whether you sing, play an instrument or both, honing and developing your skills constantly is needed if you hope to successfully break into the music industry. Study the successful music artists whose work you most admire and perhaps you could follow some of the same early steps such as trying to get your music heard by their record companies. Often though, you need someone with connections to record producers for you to present your material to them. Play gigs at charity concerts or local establishments; if you keep at it and are good at what you do, you're eventually bound to be noticed by music industry representatives.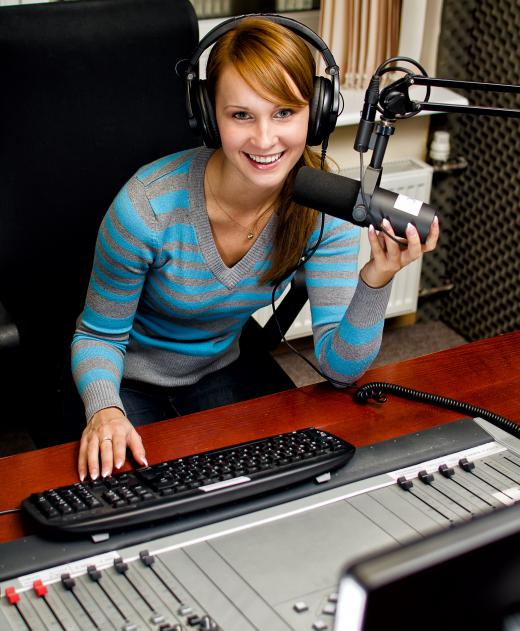 Make sure you get a lawyer before you sign any contracts. Once you finally break into the music industry, it can be tempting just to sign your name to a contract that's supposed to pay you good money to perform musically. But once you sign a contract, you've agreed to whatever it reads. This may not be in your best interest. Hiring a lawyer to go over the contract with you before you sign anything can save you a lot of unnecessary problems.
AS FEATURED ON:
AS FEATURED ON:






By: olly

Even if a music producer is not interested in making a musician a top-billed name, they may want to use their talents for studio work.

By: dmitrimaruta

DJs host radio music programs.

By: Kzenon

Musicians can upload their music to various websites.

By: Aikon

A lot of time and dedication spent playing a chosen instrument is important for a career as a musician.

By: Andrei Tsalko

Those in the music business must use criticism to learn and improve.