How Do I Become an Urgent Care Nurse?
An urgent care nurse cares for patients who need swift help with medical conditions and injuries. Nurses typically help with the intake, evaluation, diagnosis, and treatment of patients with urgent medical conditions under the supervision of physicians. You will usually need a high school diploma, a nursing education, a nursing license and a range of related skills to become an urgent care nurse. For example, you will need patience, critical-thinking skills, and the ability to work in tense situations to take on this nursing job.
A basic knowledge of health and science may help you as you prepare to become an urgent care nurse. You can begin to build this type of knowledge while you are in high school by taking any science-related classes offered. Once you've graduated or earned an equivalent diploma, such as a General Educational Development® (GED®) certificate, you can expand on your knowledge in a nurse training program.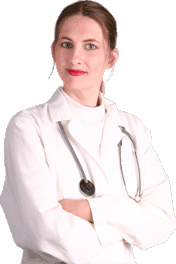 There are a few ways you can enroll in a nurse education program in preparation to become an urgent care nurse, such as by enrolling in a community college program or a four-year college degree program. Usually, community colleges offer associate's degrees in nursing while four-year colleges offer bachelor's degrees. You may also consider enrolling in a diploma program, such as one offered by a hospital or another type of medical facility. You can become a nurse through any of these types of programs, but you may enjoy more job opportunities and chances for advancement if you seek a bachelor's degree in nursing.
While completing a nurse educational program is an an important part of becoming an urgent care nurse, it isn't usually the last step you have to take to work toward this career. Instead, you will typically have to seek nurse licensing. This generally involves applying for a license, paying a fee, and providing proof that you have completed an acceptable nurse education program. You may also have to submit to background checks and drug testing, depending on the jurisdiction in which you will work. The main part of obtaining a nurse license, however, is usually taking and passing an examination.
Your skill set and personality qualities may also matter a good deal when you want to become an urgent care nurse. You will need the basic skills any type of nurse needs, such as patience, observational skills, and communication skills as well as the general fitness needed to successfully care for patients. To become an urgent care nurse, however, you will also need the ability to think quickly and make fast decisions; work under pressure; and communicate well with doctors and other staff members, even in stressful situations.
AS FEATURED ON:
AS FEATURED ON:






Nurse