How Do I Become an Online Sales Representative?
To become an online sales representative, begin looking for companies that conduct business via the Internet, especially those that allow telecommuting for employees. While many businesses use the Internet for marketing and other operations, not all companies hire people to act as sales representatives over the Internet. It may be easier for you to acquire such a position if you have a strong background in retail work, especially sales work that demonstrates your ability to pitch and close a sale. While a degree may not be required, a strong background and education in business can be helpful, especially if you want to work your way up within the company once you become an online sales representative.
An educational background in business or marketing can help you become an online sales representative, though it is not always necessary. You might consider an associate's or bachelor's degree in business to help you learn about different selling and management strategies that you can use in such a position. This type of education can help set you apart from other potential applicants as you are looking for opportunities to become an online sales representative. Your education can also help as you are first starting out and looking for jobs when you may not have much previous professional experience.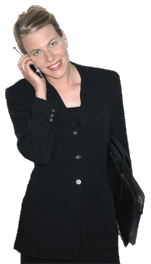 Working in retail and sales, however, can be one of the best ways to gain the experience you need to become an online sales representative. Although there are differences between selling online and in person, many employers look for someone who has a proven track record in sales. Retail work in general can help you gain experience working with customers and the public, helping them find what they need and facilitating in the sales process. Jobs in which you act directly as a sales representative, however, can be even better as these give you experience in managing the selling process.
Once you have any educational and professional experience you need to become an online sales representative, look for companies that conduct such business on the Internet. Although the online market provides a number of opportunities for many companies, not everyone uses it for sales. Finding a company that does so can help you narrow down the possibilities of where you can work and give you direction in applying at such a business. Some companies may hire salespeople to work at a certain location, while others provide you with product information and the opportunity to complete sales over the Internet. You may also be able to find freelance opportunities to make sales for different businesses online, though these often require a great deal of discipline and hard work on your part to make them profitable.
AS FEATURED ON:
AS FEATURED ON:






Businesswoman talking on a mobile phone