How Do I Become an Online Reading Tutor?
If you have strong reading and teaching skills, you may become an online reading tutor by either applying to work with a company that offers online tutoring services or directly marketing your services online. In order to work as an educational tutor for an online tutoring company, you may need to have a college degree as well as teaching or tutoring experience. In order to work as a private tutor online, you may want to consider establishing a strong Internet presence and advertising your services online as well as offline. With either of these avenues, you will need to have equipment enabling you to engage in one-on-one teaching and study help online. Examples of the equipment you may need include a webcam, a reliable chat program or other effective way of verbally communicating with students online, and software that enables you to use visual aids during an Internet tutoring session.
Prior to making an effort to become an online reading tutor, it is important to assess your own language and reading skills in addition to your abilities to provide teaching guidance to others. If you plan to work for an online tutoring company, you can expect to undergo testing to prove your abilities in each of these areas. When applying to become an Internet-based tutor with a company that provides such services to students, you may find that a college degree is required. Specifically, many companies expect you to have a degree in a related field, as well as teaching credentials. Before applying to become an online reading tutor, you may want to spend time completing these requirements and gaining experience by teaching or providing tutoring services offline.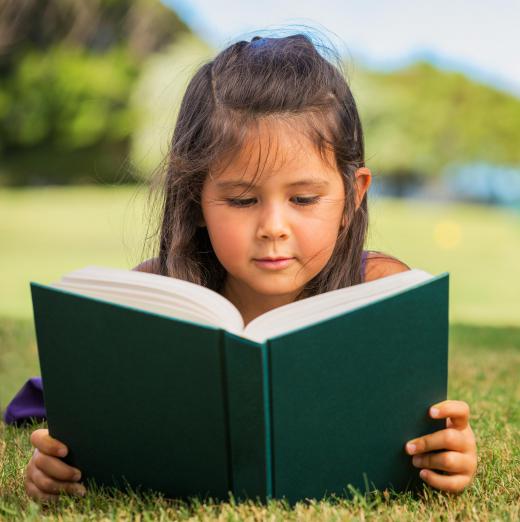 You may also become an online reading tutor by establishing your own private tutoring business online. Many who work as a personal tutor online establish a website from which they advertise their services. Other advertising may be done via social networking websites as well as networking with parents and teachers through blogs and other forums. After working to become an online reading tutor by attracting clients, you may provide service by using videoconferencing software, instant messaging programs, email, a telephone or any combination of these methods. While some clients may feel more comfortable with an academic tutor who holds a degree and a teaching credential, many will accept one-on-one tutoring online from college students and others with the proven ability to tutor effectively online and offline.
AS FEATURED ON:
AS FEATURED ON:






By: EpicStockMedia

Online companies look for individuals with strong teaching skills to tutor young readers.