If you want to enter the mental health field, one option is to become a licensed professional counselor (LPC). The process to become an LPC varies by jurisdiction, but you can you expect to have to complete a postgraduate program in mental health counseling as well as an extensive period of clinical supervision after you earn your degree. Other typical qualifications for those who wish to become an LPC include passing a lengthy professional examination and undergoing a background investigation to determine whether you have a criminal history. In many jurisdictions, you will be expected to complete ongoing continuing education classes after you become an LPC if you wish to renew your license to practice.
An LPC works with individuals, families, and groups in a variety of settings. The LPC provides counseling services and, depending on the scope of practice in the jurisdiction where he works, may also be able to diagnose mental health disorders. In some jurisdictions, an LPC can establish an independent practice, while other jurisdictions require the LPC to work under the supervision of another mental health professional, such as a psychologist. In the United States, laws governing LPC licensure vary by state. Some states, such as Illinois, offer more than one licensure tier. Those who hold a higher licensure credential may have more flexibility in their ability to practice counseling, such as being able to work independently.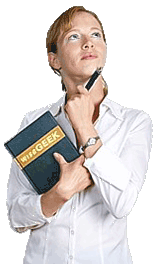 Before you become an LPC, identify and contact the appropriate licensing board in your jurisdiction. Ask for information on approved educational programs and begin investigating schools that offer postgraduate degrees in counseling. After you find a school, you will need to enroll and complete your coursework. Depending on where you live, you may be able to earn your master's degree after one to two years of full-time study. Part-time programs may also be available, but you may find that it takes you several years to complete the program.
During your time in school, you'll typically be required to complete coursework in psychology, statistics, and counseling methods. You may also be required to complete an internship in order to earn your degree. After graduation, some jurisdictions may require you to apply for a temporary license so that you can work in a supervised counseling setting to earn the necessary hours that you will need to become an LPC. The required amount of supervised, postgraduate practice will depend on your jurisdiction. In the United States, you will generally be expected to complete at least 3,000 hours prior to sitting for your licensing examination.
AS FEATURED ON:
AS FEATURED ON:






Woman holding a book