How Do I Become an Inventory Accountant? (with pictures)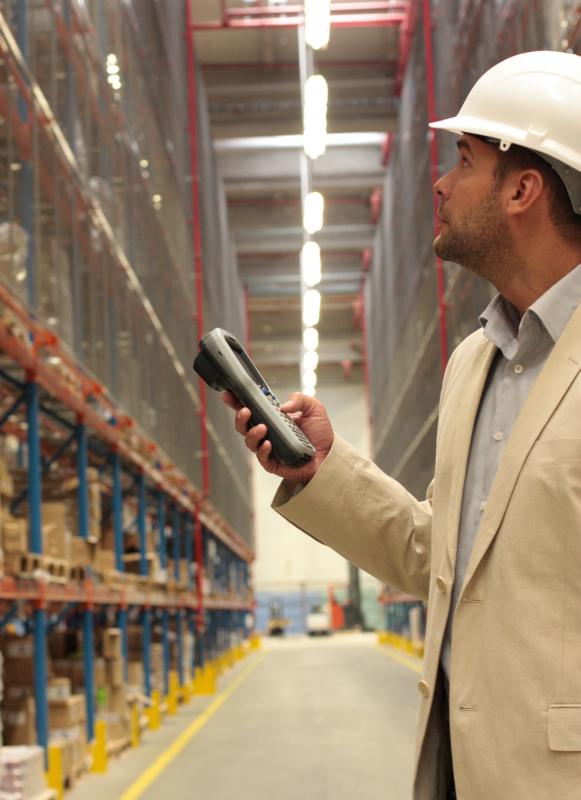 Inventory accounts are professionals who oversee organizations' finances while paying special attention to the management of inventory and developing ways to make a business operate more efficiently with regard to its stock. A person who seeks to become an inventory accountant should complete at least four years of post-secondary training, although an additional two years of graduate school will make him or her more attractive to employers. An aspiring inventory accountant needs to have solid math skills and be analytical as well.
If you would like to become an inventory accountant, you need to complete a bachelor's degree in the area of finance and accounting, which typically takes four years. Enrollment in this type of training program requires that you fill out your potential school's admission application as well as submit your high school diploma or the equivalent certification. In addition, the college will want to see your transcript of high school courses along with your most recent standardized exam scores.
Several finance courses provide you with the foundation you need to succeed in this field. For example, you must study how to read and interpret financial reports such as balance sheets, statements of cash flows, and income statements. This is important if you seek to become an inventory accountant because this type of individual is responsible for handling a company's general ledger and reconciling the organization's balance sheet at the end of a particular period to ensure that the business' recorded monetary assets match those of bank statements. A course on inventory control will also teach you how to make sure that an ideal amount of supplies is available at a company while taking into consideration cost and profitability objectives.
Completing an internship can demonstrate to future employers that you have hands-on experience in this industry. During this time of training at a company, you need to practice helping the organization to comply with internal audit requirements, prepare budgets, and report on sales activities. Your supervisor might be willing to hire you as a permanent employee or recommend you to another business that is looking for someone who plans to become an inventory accountant.
Although a four-year degree is adequate to find a job in this career area, many companies prefer people with advanced training. You should consider completing a two-year master's degree in the area of business administration, which will teach you more in-depth topics related to managing finances at an organization. While in your training program, you must complete a major research project before you can graduate and become an inventory accountant. Completing graduate school also will prepare you to complete institute examinations that will make you certified in this industry, thus increasing your employment opportunities.
A man checking inventory.

An inventory accountant working.