How Do I Become an Insurance Investigator?
Insurance investigators spend most of their time investigating suspected fraud that has taken place within a number of different incidences, which often times are related to staged accidents, arson, workers compensation, and more. By planning and executing their inquiries, insurance investigators are able to protect insurance companies from enduring fraudulent activities that sometimes take place by their policyholders. Different companies have their own requirements in order for a person to become an insurance investigator and be hired. Most companies will prefer for the person to have some type of educational background and possess certain types of skills and personal characteristics.
Some companies only require their investigators to hold a high school diploma, but most people will find if they have a bachelor's degree in a field such as criminal justice, it is easier for them to become an insurance investigator. Almost all companies will prefer for their insurance investigators to have previous work-related experience; however, there are a few companies that want a person to have no previous experience, as this allows them to train him or her. Some people who become an insurance investigator choose to obtain a state license because this will help in securing a job. Obtaining a license is also an asset, as is staying continually updated on changing laws that affect how investigations are completed.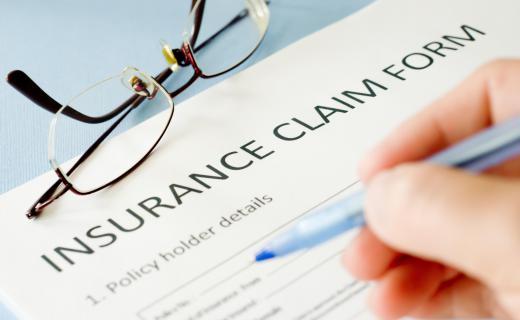 Using different forms of technology usually occurs on a daily basis for an insurance investigator. Since so much time is spent on the computer, a person should have superb computer skills to become an insurance investigator. This includes word processing as well as the ability to use a variety of programs and to navigate the internet for research purposes. He or she should also have excellent skills when it comes to using different types of technology, such as cameras and video equipment.
Many people may find it helpful to talk with other insurance investigators about the job requirements. A potential investigator may even be able to shadow someone on the job in order to gain some real-world experience. Understanding exactly what this type of investigator does and the necessary skills it takes to be successful within this type of career is an important step to become an insurance investigator.
As they often spend a large amount of time completing their duties around other people, insurance investigators also put in many hours sitting at a computer. An investigator is required to do research throughout an investigation and then enter in the information he or she discovered at the site for accurate records. Logging in detailed records enables the investigator to piece together the case to determine whether or not there was any sort of fraud perpetuated.
AS FEATURED ON:
AS FEATURED ON:






By: emiliezhang

An insurance investigator is employed when a false claim is suspected.

By: Luis Louro

An insurance fraud investigator may investigate claims of disability.

By: endostock

An insurance investigator may be responsible for tracking the movements of a person claiming disability.

By: mrivserg

Insurance investigators collect information regarding auto accidents to determine fault.