How do I Become an Information Systems Administrator?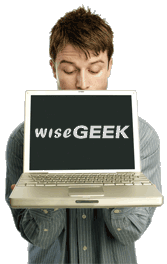 An information systems administrator, also called a systems administrator, works with a business' or organization's computer systems. An individual with this job usually has the responsibility of installing and maintaining a company's computer systems and providing support as needed. He may also play a role in the design of a company's computer systems and be responsible for handling a company's computer networks as well. If you want to become an information systems administrator, you will typically need to gain some practical experience working with computer networks and systems. Many employers also prefer job candidates who have earned bachelor's degrees in a related field as well as certification.
Since computer systems and networks are typically critical to a company's daily operations, productivity, and overall success, most companies require aspiring information systems administrators to have practical experience working with computer systems and networks. If you can find an entry-level job in the computer field, this may help you to gain the type of experience you may need to become an information systems administrator. You may, however, find it easier to get hired at a smaller company if you have less practical experience, or you may work your way up to this position in a larger organization.
Some employers are more likely to hire new information systems administrators who have earned four-year college degrees, so graduating from high school or earning a general educational development (GED) credential may be a wise first step. With either of these credentials in hand, you may gain admission to a bachelor's degree program. Once enrolled, you may do well to choose a computer-related major. Some of the common choices for aspiring information systems administrators include computer science or information technology. You may also find pursing a degree in computer engineering or information systems management effective preparation for this career.
Regardless of whether or not you earn a degree as you prepare to become an information systems administrator, you may find it advantageous to earn certification in this field. Certification programs can help you demonstrate your level of skill and knowledge and may give you an advantage over other job applicants as you strive to become an information systems administrator. In many cases, employers are more willing to hire applicants for entry-level positions if they have earned certification. Typically, earning certification involves paying a fee and passing an exam or series of exams. There are even some certification training programs designed to provide in-depth coverage of the material on which you will be tested.
Man holding computer