How Do I Become an Imagery Analyst?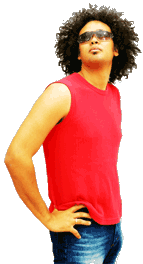 Imagery analysts are individuals who collect and evaluate data related to technical intelligence, a field that deals with protecting a nation from technological threats from enemies. These people need to be extremely detail-oriented and have strong analytical skills. A person who aims to become an imagery analyst should complete four years of training beyond high school as well as gain practical experience through an internship. In addition, he or she should consider completing several months of graduate school-level training to increase his or her chances of becoming employed in this field.
If you desire to become an imagery analyst, you need to complete a bachelor's degree in an area such as geophysics or engineering. Getting into this type of program involves sending in a completed enrollment form and high school transcript as well as your current standardized test scores to your desired school. You also have to turn in a copy of your high school diploma or the equivalent certification.
Science-based courses teach you the information that you need to perform well in this industry. For example, you will study topics such as magnetics, gravity, and seismic methods, which is important if you seek to become an imagery analyst as this type of person is responsible for helping his or her employer to develop technology systems that gather technical intelligence data regarding electromagnetic and seismic sources. A nation's armed forces typically use this information to maintain a technological advantage over other countries.
Completing field experience makes you more competitive when you begin to search for jobs in this line of work. During an internship designed for someone who wishes to become an imagery analyst, you should get used to reviewing technical intelligence technologies so that your organization stays current in the field as well as analyzing data obtained using this equipment. You also have to be ready to draft intelligence reports and orally present your findings to organizational officials, so honing your written and verbal communication skills is critical.
Although a four-year degree program makes you eligible for most job positions in this career area, some employers also require that you complete advanced industry-specific training. For instance, you should consider completing a graduate certificate program in geospatial intelligence, which typically lasts several months and is available at post-secondary institutions. Requirements to enter this type of program include having a bachelor's degree as well as submitting an updated resume and completing a graduate school application. Courses teach you subjects such as how to solve problems using geographic information systems as well as how to use remote sensing to gather information about objects such as aircraft when you become an imagery analyst.
Man with hands on his hips