How do I Become an Executive Coordinator?
Although most administrative positions involve coordinating processes for a wide range of personnel, an executive coordinator works more exclusively with one or more executives in an organization. In order to become an executive coordinator, one needs to be comfortable working closely with, and representing one or more members of senior management.
One of the most important skills required in order to become an executive coordinator is the ability to maintain a high level of confidentiality. Executives of an organization deal with confidential information, which their assistants and coordinators are then privy to, on a constant basis. Whether that information includes details of the organization's finances, hiring or termination decisions, or inter-personnel conflicts, executive coordinators should keep confidential information private in order to maintain their own professional reputation.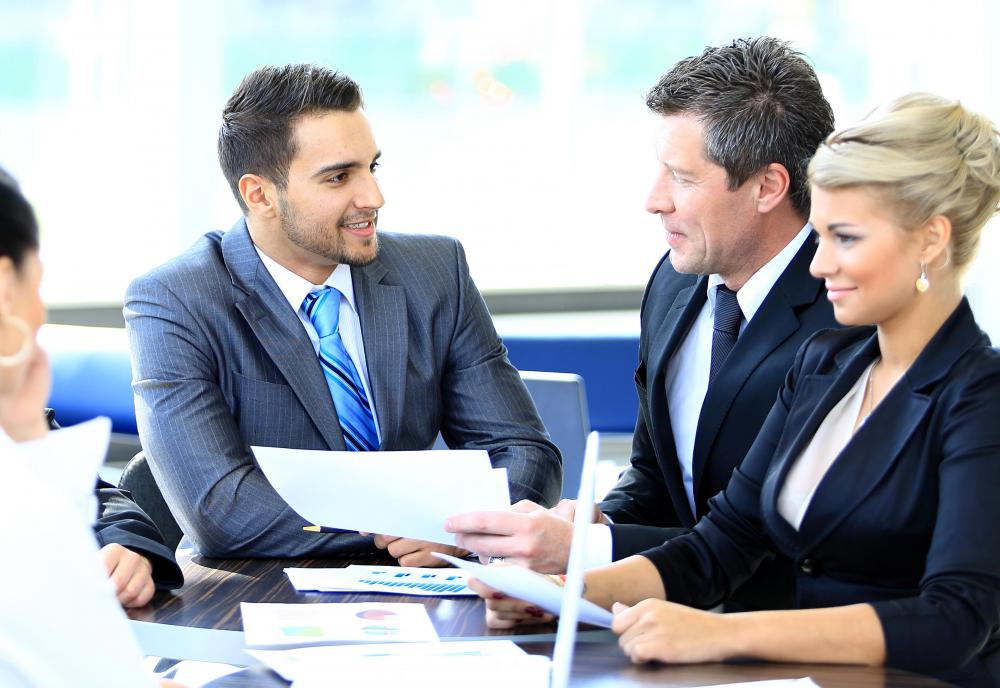 Tactful communication is another essential skill to have if one plans to become an executive coordinator. In addition to communicating clearly and politely, an executive coordinator often needs to be able to act as a "gatekeeper" for the executive. This sometimes involves fielding inquiries on behalf of the executive in order to free up his or her time for the most important aspects of the job. Tactful communication may also entail reflecting the formal or informal nature of the organization in terms of its corporate culture. For example, an executive coordinator at a law firm might need to exercise a more formal tone in his or her correspondence than an executive coordinator at a not-for-profit organization.
A fundamental knowledge of the main department or division that the executive oversees is also important in order to become an executive coordinator. Whether the executive is a chief technology officer or marketing director, the executive coordinator should be familiar with the processes of the executive's department. If the executive is the chief executive officer of the organization, the executive coordinator should have a basic knowledge of how the organization operates, whether it be a business, not-for-profit or academic institution.
Management skills may also be required of an individual who has applied to become an executive coordinator. Some executive coordinator positions entail the supervision of staff, such as receptionists, office clerks, or administrative assistants. In this capacity, an executive coordinator would need to be comfortable delegating responsibilities while still handling incoming action items from executives.