How Do I Become an Environmental Economist?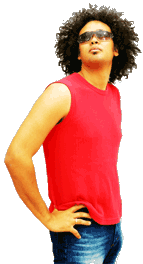 At a minimum, a bachelor's degree in economics is usually needed to become an environmental economist. A post-graduate degree like a master's or PhD can be helpful for economists who want more career opportunities. Leading members of the field may spend eight years or more in school preparing for careers in environmental economics. Ongoing professional development is also important once someone has become an environmental economist, as the field undergoes change and professionals need to keep up.
High school students with an interest in economics may want to consider taking extra math classes, especially economics courses if they are available. Future environmental economists can also take science classes to prepare for this aspect of the profession. Neither of these measures is required to become an environmental economist, but they can be helpful. In some cases it can be hard to finish school on time without taking care of some prerequisites or studying ahead of time to prepare for challenging classes.
Many colleges and universities offer economics as a four year degree, with a focus in environmental economics for those interested in this field. This can be an excellent way to develop a career in this field. It is also possible to become an environmental economist by majoring in economics and minoring in environmental science or a related field. Such educational experience can lay the groundwork for some entry level positions in the field, and may be enough for positions in certain companies and organizations.
Continuing on to a master's program is recommended for someone who plans to become an environmental economist and wants more career opportunities. This will provide more education and research experience, as well as chances for professional development. Master's students may be able to access internships and other opportunities that can help them develop. Those who go on to doctorate and post-doctorate work usually plan on teaching in the profession, although such degrees can also help with job placement at prestigious organizations.
Professional organizations accept working economists as well as students in some cases. These can provide access to trade publications, conferences, and other professional development opportunities. For people working in the field, this can be valuable, as it helps them keep up with research and new developments. Publication opportunities may also be available through such organizations, which can be important for the development of academic resumes; colleges and universities usually want to see a history of publications from their staff and these become especially important on tenure applications.


Man with hands on his hips