How Do I Become an Engineering Expert Witness?
An engineering expert witness is called to the stand during a trial to share his/her expertise which can greatly change the course of a court case. An enormous amount of education and knowledge is required in order to become an engineering expert witness. A minimum of a master's degree is necessary with years of training in a specialized topic desirable. Engineers also need many years of practical engineering experience to be considered and should obtain a number of certifications. It is also important to become a well known figure in the field of engineering and join a group that helps improving testifying skills.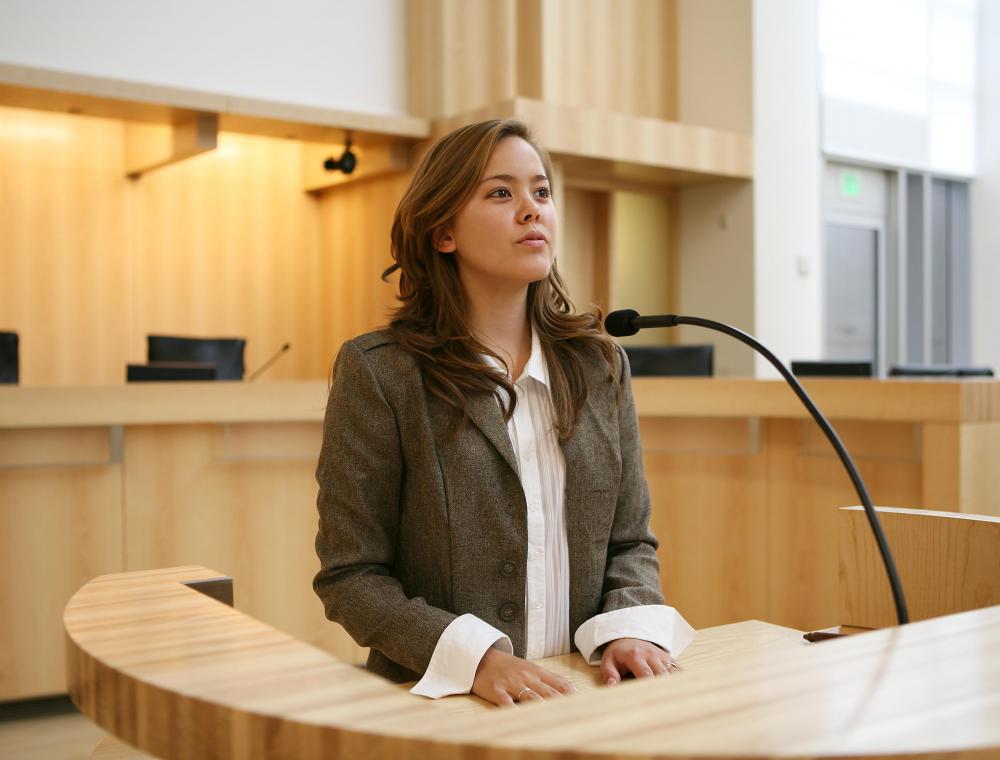 Both the defense and prosecution in a court trial are allowed use an expert witness to strengthen their case. An engineering expert witness is expected to have a huge array of knowledge about the matter at hand. It takes years of education and training to become an engineering expert witness.
The regular educational route of bachelor's degree is generally not enough to become an engineering expert witness. In fact, a master's degree in engineering is typically the minimum requirement. Prospective engineering expert witnesses are also encouraged to pursue a specialty in the field of engineering.
Engineers with a few years of work experience usually will not be able to become an engineering expert witness. The point of an expert witness is to share his or her expertise and judgment with the jury. Expert witnesses who lack substantial experience may not be considered a reliable source and may even make misstatements while testifying.
The majority of professions involve various types of certification available and engineering is no different. Obtain as many engineering certifications as possible because these help establish credibility. Most countries offer a Certification in Engineering Technologies or the equivalent. Also look for a witness certification program. Again, these credentials help improve one's stature in the eyes of the court.
Another important step for those looking to become an engineering expert witness is to become known as reputable professional. This is an individual who becomes prominent in a community or a profession as a reliable source of information on a particular topic. Writing papers and speaking on a specific topic at public and private events are ways to burnish your reputation in engineering.
A final step is to join an organization that specializes in improving public speaking and other skills needed by expert witnesses. Testifying on a stand can be a daunting experience. This is why it is important for engineering expert witnesses to hone their communication skills for future court appearances.