How Do I Become an Energy Conservation Consultant?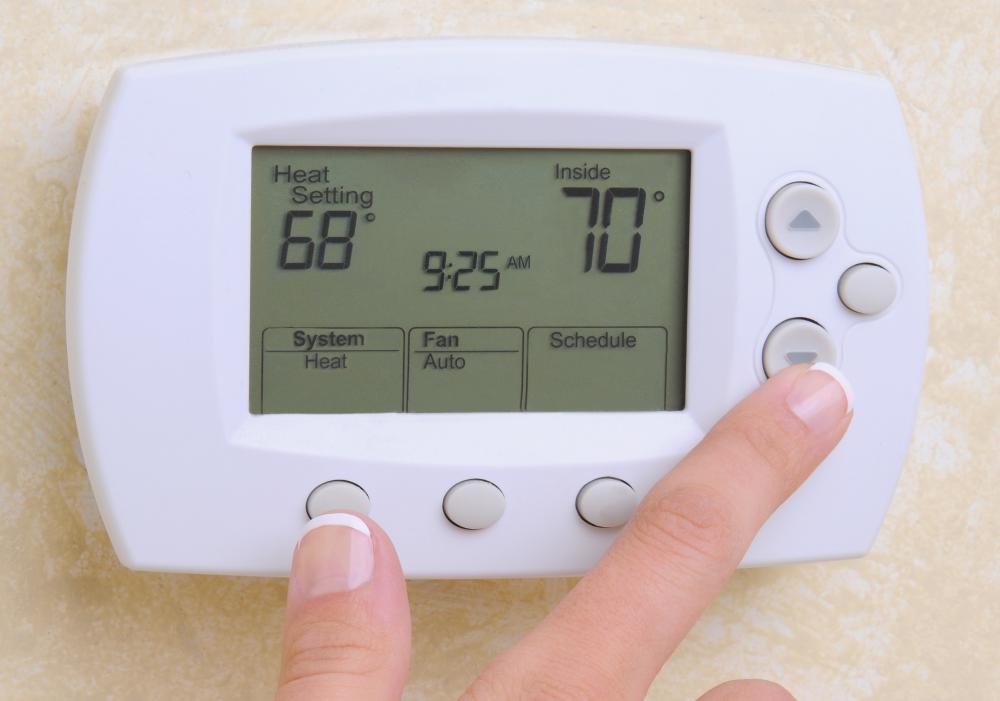 An energy conservation consultant helps clients learn to use energy efficiently and to conserve energy. Earning a high school diploma or its equivalent and then earning a bachelor's degree in a field such as environmental science or engineering may help you become an energy conservation consultant. A related degree may not prove mandatory in all cases, but you will need significant knowledge of environmental and energy-related topics. Likewise, you may benefit from experience you gain via an internship or volunteer opportunities. When you feel well prepared to become an energy conservation consultant, you can seek a job with an energy, environment, or science firm and eventually consider starting your own energy conservation consulting business.
You will likely need some post-high school education to become an energy conservation consultant. Unlike with some other jobs, however, there is no set degree program or certificate you need to pursue this career. You will need to know a good deal about energy and the environment to succeed as a consultant, however, so it may be best to obtain a college education. You can, for example, enroll in an environmental science or engineering degree program in an effort to gain the type of knowledge you will need to become an energy conservation consultant. Additionally, possessing a degree may make it easier to land your first job in this field.
Besides a college education, there are many other ways to learn about energy conservation. You could learn from books, magazines, and similar materials that discuss related topics and create your own self-study program. Volunteering with an organization that focuses on energy conservation can also provide you with important insights you can use once you become an energy conservation consultant. Additionally, you could take advantage of internship opportunities to gain experience and build your knowledge in this area. An internship can also afford you the opportunity to make contacts with people in a position to offer you work or references later.
Many industries employ these types of consultants. For instance, you could seek your first job with an energy consulting firm, an energy company, an environmental firm, or a science organization. In addition to a degree, any experience you've gained in this field may also improve your job prospects. As such, you'll want to include any related volunteer work you have done or internships you have completed on your application or resume.
After gaining some experience in the workforce, you could consider becoming an independent energy conservation consultant or opening your own firm and hiring other energy professionals to help you. To accomplish this, you will typically need a business plan, which includes your plans for funding your business and finding clients. You will also need a place from which to run your business and, in many jurisdictions, a business license.
A programmable thermostat may help reduce energy consumption.