How do I Become an Elementary Teacher?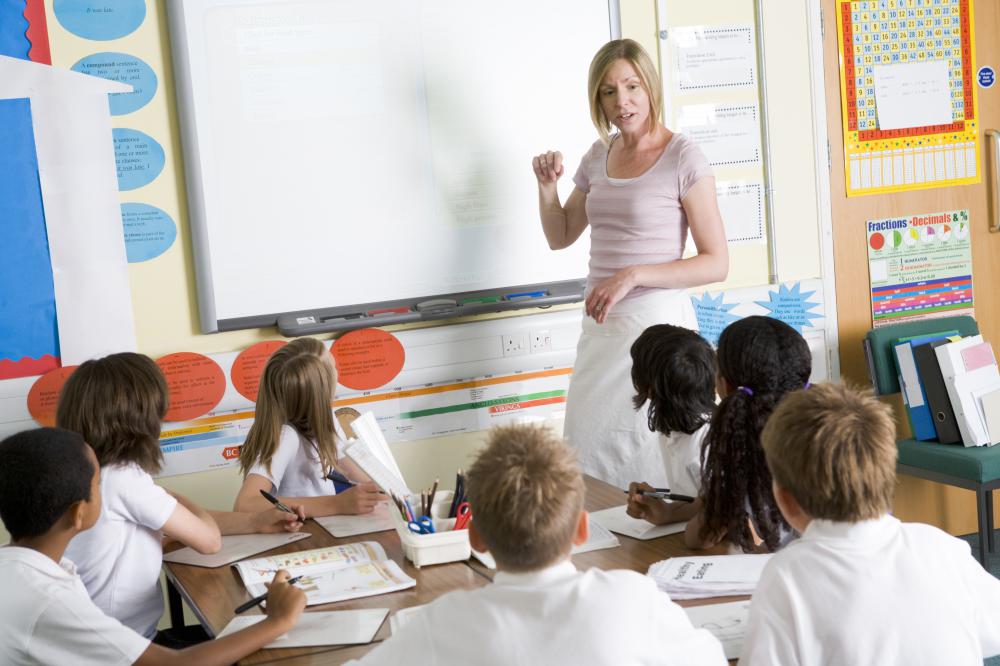 Elementary school teachers traditionally work with children between the ages of five and ten. They must teach a variety of subjects, from math to reading and everything in between. The typical elementary school teacher does not just teach academic subjects. In today's world, the elementary teacher often serves as a surrogate parent, counselor, disciplinarian, and nurse. Many people who decide to become elementary school teachers attend a four-year college in order to earn a bachelor's degree in elementary education.
After completing general education courses and courses that relate to teaching techniques and methods, the prospective teacher will complete student teaching. Student teaching is the opportunity for the future teacher to receive hands-on training in a classroom under the tutelage of an experienced elementary teacher. During this period of time, the student teacher truly learns what it is like to work with children on a daily basis.
He or she benefits from the supervision of the experienced elementary teacher who provides advice, encouragement, and practical tips on how to manage a classroom. After successfully completing student teaching, the future teacher earns a degree in elementary education. He or she must then take an exam in order to earn state certification as a classroom teacher.
Some people with college degrees decide to become teachers after working several years in another career field. Deciding to make a career change, they apply for an alternative certification program. If selected for the program, these future education professionals receive accelerated training in elementary education while they work as teachers in the classroom. Upon completion of the alternative certification program, they take a certification exam in order to become certified teachers in the state in which they work.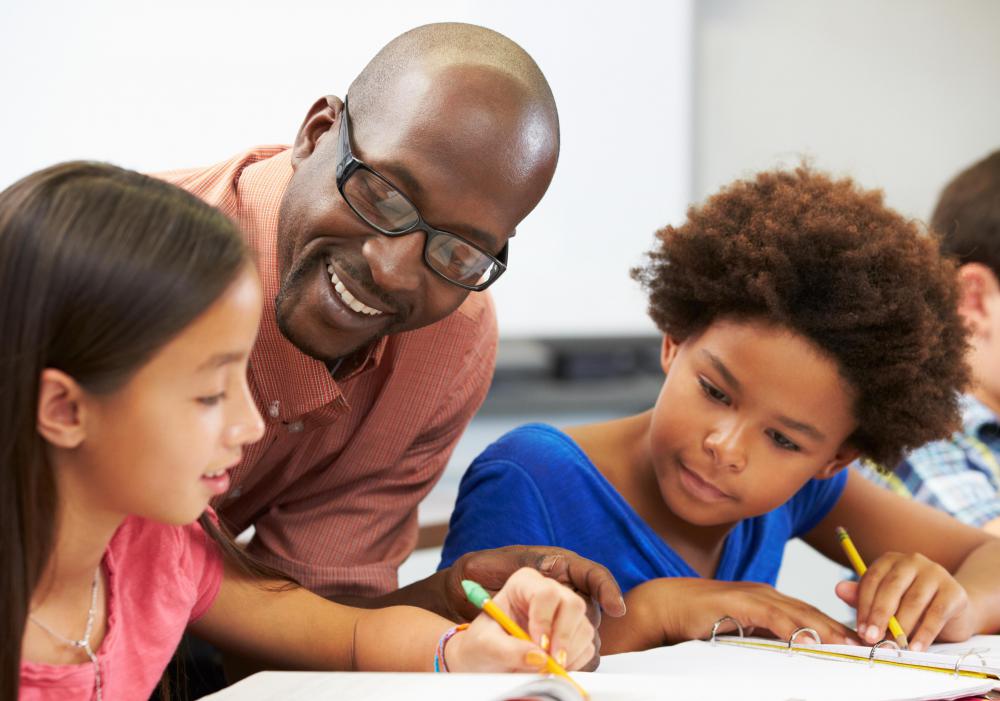 Today's elementary school teachers are confronted with a diverse array of students who come from varying backgrounds and abilities. It is their job to overcome obstacles in order to teach the students and prepare them for the future. Elementary school teachers must possess an affinity for children. They must be creative and handle stress in an effective manner. It's also essential for them to possess good organization skills as they will need such talents on a daily basis.
An elementary teacher should be prepared to juggle various tasks and responsibilities, even taking work home in the evening. Many teachers spend a good deal of their own money on classroom supplies since most schools cannot afford to provide them with a large amount of money for classroom materials. Although the job of an elementary school teacher is challenging, it is a rewarding career for those who wish to make a positive difference in young people's lives.
An elementary school teacher must have a degree from an accredited college.

Elementary school teachers should know that each child has different needs.

Those who want to become an elementary teacher may get extra practice working with students by tutoring.

All U.S. public schools require teachers to be licensed.

Elementary school teacher must possess an affinity for children.

In the United States, student teaching is a requirement for becoming a certified elementary school teacher.