How Do I Become an Electrical Test Engineer?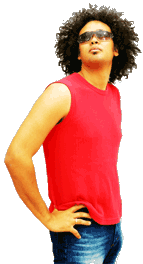 Education and experience are the primary requirements to become an electrical test engineer and most companies ask that you have at least an associate's degree in electrical engineering. The educational minimum of an associate's degree may only equip you for entry level positions and in order to increase your career options, you may want to consider completing a Bachelor of Science (B.S.) degree. Due to this being a highly technical profession, you should have a solid interest in the scientific community before choosing this career path. To determine whether this profession suits your career goals, you should research electrical engineering course descriptions and college program details.
Once you have decided to become an electrical test engineer, you should begin applying to four year universities that have a well-developed electrical engineering program. Your first year of college will be heavily based on mathematics and science prerequisites. Typically, you will need to successfully complete these before enrolling in coursework focused solely on your major.
Most electrical engineering programs will include advanced courses such as wireless communication circuits and electronics, as well as noise and stochastic processes. You will also likely be required to complete coursework in microwave circuits and networks, electrical and computer engineering, and digital signal processing. These courses will provide you with the basic knowledge needed to become an electrical test engineer and during your college career you should seek experience opportunities that enable you to apply your knowledge to hands-on training.
Internships usually provide highly effective training experiences and are offered at most colleges. An electrical engineering internship will allow you to observe and assist senior engineers and designers, which may provide you with the experience required to become an electrical test engineer. Most students choose to participate in several internships throughout their four year degree program and this may significantly increase employment opportunities. Another benefit of internships is that these experiences familiarize you with the inner workings of the industry and offers you expert feedback on job details.
There may be additional qualifications needed to become an electrical test engineer including communication skills, technical writing abilities, deductive reasoning, and an analytical thought process. An electrical test engineer is not only responsible for testing equipment but may be required to participate in the designing, researching, and development of products. Due to these additional tasks being a part of the job description, you will want to make sure that you are prepared to deal all aspects of an electrical engineering career.
Man with hands on his hips