How Do I Become an Auto Inspector?
Certification is necessary in order to become an auto inspector. Community colleges and trade schools typically provide education in different aspects of auto inspection. Certification is obtained by passing required local exams and registering with local motor vehicle departments, depending upon the regulations. To become an auto inspector, a person can work as an individual contractor, start his own inspection business, or work for an established company.
Specific training focusing on general safety inspections and auto emissions is needed in order to become an auto inspector. It is possible to specialize in one type of vehicle, for example, commercial trucks versus passenger cars. Training classes usually lead to certification or re-certification in vehicle inspections. Different local jurisdictions will require and administer certification exams that need to be passed in order to begin conducting vehicle inspections.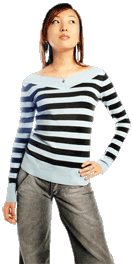 The education classes that lead to certification or re-certification typically cover local driving and vehicle regulations. Safety requirements for different vehicles are covered, as well as how to perform general safety and emission inspections. Without official training, businesses are not allowed to let their employees lawfully conduct any type of vehicle inspection.
Once certification is obtained, individuals who wish to become an auto inspector may seek out direct experience with an established company. Many local areas require that emission testing be conducted on certain types of vehicles. Employment might be obtained with a testing center or an auto repair shop. Some may already have a job in a related position before seeking certification to conduct vehicle inspections.
It is wise to obtain some sort of on-the-job training in addition to certification before opening up an independent business. More experienced technicians and inspectors can be on hand to address potential issues and questions that a certification class can't cover. Obtaining certification prior to employment can make a candidate more marketable to potential employers. Others may require it before considering any candidate.
Some who wish to become an auto inspector may start their careers as independent contractors for national inspection services. These companies typically dispatch mobile, locally independent technicians to customers who request service through their national referral networks. Registration with some of these companies is web-based and requires a disclosure of previous and current experience. The process also requests details concerning availability and whether an individual has access to supplies needed to perform the job.
Many certified auto inspectors eventually set up their own businesses. Inspectors may operate alone or hire on additional employees to handle demand. This step requires an entrepreneurial mindset and an adequate level of financial resources.
AS FEATURED ON:
AS FEATURED ON:






Woman with hand on her hip