How Do I Become an Audit Manager?
People who enjoy accounting and business should become an audit manager, as the job combines those two interests. If this describes you, it is necessary to obtain education and experience in the field in order to get started working. A four-year degree is generally required as well as familiarity with the world of accounting and auditing. An audit manager generally needs to have experience working in the field to be capable of supervising others, but in some situations, a master's degree in business would suffice to become an audit manager. In addition, a mixture of personality characteristics and interpersonal skills is needed to manage others.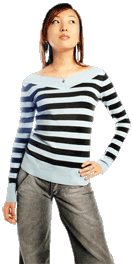 Education is a requirement to become an audit manager at most organizations. A four-year degree in business or accounting helps to prepare you for the work that you will be doing once hired. Necessary classes include mathematics, management, and advanced accounting, which will be part of a degree program at any college or university. Obtaining a master's degree is not necessary to become an audit manager, but can help give you an edge when applying for jobs and looking to be promoted. Consider getting a master's in business administration (MBA) to place yourself at the top of the list of job applicants.
Experience is also a very important component if you wish to become an audit manager. An audit manager supervises other auditors in an organization, so you need to fully understand the work being done around you in order to manage successfully. Getting a job as an auditor or accountant at a company will provide you with the knowledge that you need to manage others in your department. Different organizations will have varying requirements as to the amount of experience you need to have to be hired, but anywhere between two and five years is considered appropriate for most positions.
The next step towards becoming an audit manager is to evaluate if you have the right interests and personality characteristics for the job. Audit managers need to pay a lot of attention to detail, which means being organized on a day-to-day basis. You also need to care greatly about auditing procedures and processes in order to follow them correctly or else your organization could find itself in trouble. Leadership and interpersonal skills are needed to be able to manage others as well as provide motivation for the team. Verbal and written communication skills will help you to keep upper-management up-to-date with your department.