How Do I Become an Assessment Specialist?
To become an assessment specialist, it will be necessary to obtain a graduate degree in education or a related field, and counseling certifications may be required in some areas. Assessment specialists work with students of all ages to determine their needs and help them locate services they may find useful while in school. This work can include everything from placing children in an appropriate classroom to working with underage prisoners who want to complete their educations.
High school students who think they may want to work as education specialists or counselors can get started early with courses in psychology and related topics. It may also be possible to take care of some college prerequisites in advance through classes at a local college or advanced placement testing. A student may want to consider this option, as it can help him graduate early or take more courses while he is in college to become an assessment specialist.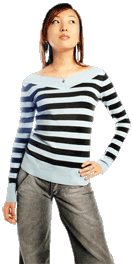 A student who plans to become an assessment specialist can get a four year degree in a field like education, teaching, or psychology, among other options. It is important to review the degree requirements and make sure to meet them with an appropriate mixture of classes. Students may also find it helpful to review program requirements for graduate schools to determine if they need any extra classes. If possible, undergraduate students should take internships or jobs that will provide them with exposure to educational settings so they can acquire useful skills and experience.
In graduate school, a student who wants to become an assessment specialist can take courses in education, psychology, and counseling. She will have an opportunity to work directly with students under supervision, and to observe other people working with students. The work can include extensive reading as well as a research project. Some students may choose to get a PhD, although this is not necessary for most assessment work.
After graduation with a master's degree, the student will have met the degree requirements to become an assessment specialist. It may also be necessary to take a certification exam to work as a licensed counselor. This credential will allow the assessment specialist to work in schools as well as on a freelance basis. The work includes meeting with students from diverse backgrounds, administering tests, performing interviews, and helping students identify their educational needs. An assessment specialist may also assist with the development of an education plan to help a student with disabilities or a troubled student stay on track.
AS FEATURED ON:
AS FEATURED ON:






Woman with hand on her hip