How Do I Become an Air Force Optometrist?
Air Force optometrists are professionals who take care of patients' eyes while working for this branch of the military. They must be both detail-oriented and enjoy working with people. If you would like to become an Air Force optometrist, you need to complete undergraduate training followed by four years of optometry school. You then should pursue a year of field training in a residency to specialize in this industry, as well as earn a license in the field. The Air Force finally will train you on the requirements for working for the military.
A person who seeks to become an Air Force optometrist first must complete a four-year bachelor's degree in a science subject such as biology or chemistry. Getting into this type of post-secondary training program requires that you submit a completed enrollment application and your high school transcript. The college of your choice will also demand to see your high school diploma or the equivalent certification along with your latest standardized test results.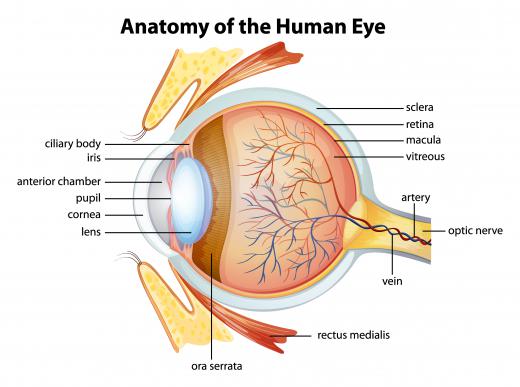 After earning your undergraduate degree, you must complete four years of optometry school. To enroll in this type of educational institution, you have to turn in your bachelor's degree program transcript as well as scores from an optometry school entrance exam and a completed college application. The admissions process is competitive, so you have the best chance of being accepted if your undergraduate grades and test scores are high. During your four years of schooling to become an Air Force optometrist, you will learn about eye function and disease in addition to gaining hands-on experience through clinical training opportunities.
Acquiring field experience is necessary to specialize in this industry, and earning a license also is required to practice. As a result, you should be prepared to complete a year of residency training if you wish to become an Air Force optometrist who focuses on the elderly or concentrates on performing eye surgeries. You also need to be prepared to complete a test to earn your license in this industry, which likely is required in order for you to work in your area. Continuing education courses must then be completed in order to maintain this credential.
You can pursue a career in the Air Force after completing your educational requirements in this field. Before working for this military branch as an officer, you have to undergo several weeks of training on aspects of the military as well as complete physical conditioning requirements. This makes you eligible to finally become an Air Force optometrist who serves soldiers and their families. A benefit of working in this capacity is that you also have the opportunity to perform research in this industry.
AS FEATURED ON:
AS FEATURED ON:






By: blueringmedia

Optometrists specialize in eye care.

By: Monkey Business

During your schooling, you will gain hands-on experience conducting eye exams.