How do I Become an Advertising Art Director?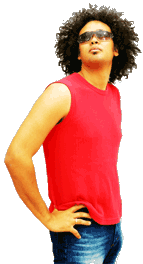 If you want to become an advertising art director, you are likely to first need experience working as a graphic designer. An apprenticeship or entry-level position along with an arts or advertising degree may be enough to land an art director position in an ad agency. Supervisory experience typically is preferred, however, since an advertising art director is usually expected to manage a team of designers in an advertising agency.
Creative jobs in ad agencies tend to be highly competitive. In order to become an advertising art director, you will have to convince the hiring manager that you have the right blend of leadership abilities, experience, and education for the job. Advertising is all about promotion and you will have to promote yourself and your skills to work in the field. You typically will need to use top-notch communication skills when speaking with a creative director who is interviewing you for a job, but you also will need to show samples of your work.
A portfolio typically is an important career tool for creative people who work in the advertising career field. These people include copywriters who write the ads as well as art directors and graphic designers who add photographs, images, and graphic techniques. If you hope to become an art director, purchase a professional portfolio from an artist-supply store and place your best work in it. The work can be from art school assignments or from ad campaigns you have worked on in an apprenticeship at an advertising agency. You can even work freelance in partnership with a copywriter and add a copy of the finished product in your book or portfolio.
Having an online portfolio in addition to your print items usually is a good idea. To become an advertising art director, you will be expected to be skilled in using industry software. If you are not sure which graphics programs you will need, you can call the ad agencies you would like to work for to find out what skills they require.
Remember that creativity alone usually is not enough to work for a creative director in advertising. A senior copywriter and an art director typically report to a creative director in an advertising agency. They are each expected to oversee a team of junior employees, and must have the skills and knowledge needed for effective leadership. You will have to convince a creative director that you have the combination of talent, skills, and knowledge needed to exceed agency expectations if you hope to become an advertising art director.


Man with hands on his hips