How Do I Become an Administrative Assistant/Receptionist?
Administrative assistants/receptionists are individuals who manage office activities and make sure that information is generated and stored appropriately for company officials to use. These people have to be able to multi-task well and need to have strong communication skills. A person who plans to become an administrative assistant/receptionist should complete a year of training beyond high school during which he or she masters courses in office functions as well as classes in a specific area of interest. He or she then might want to become an intern at a business to build his or her experience.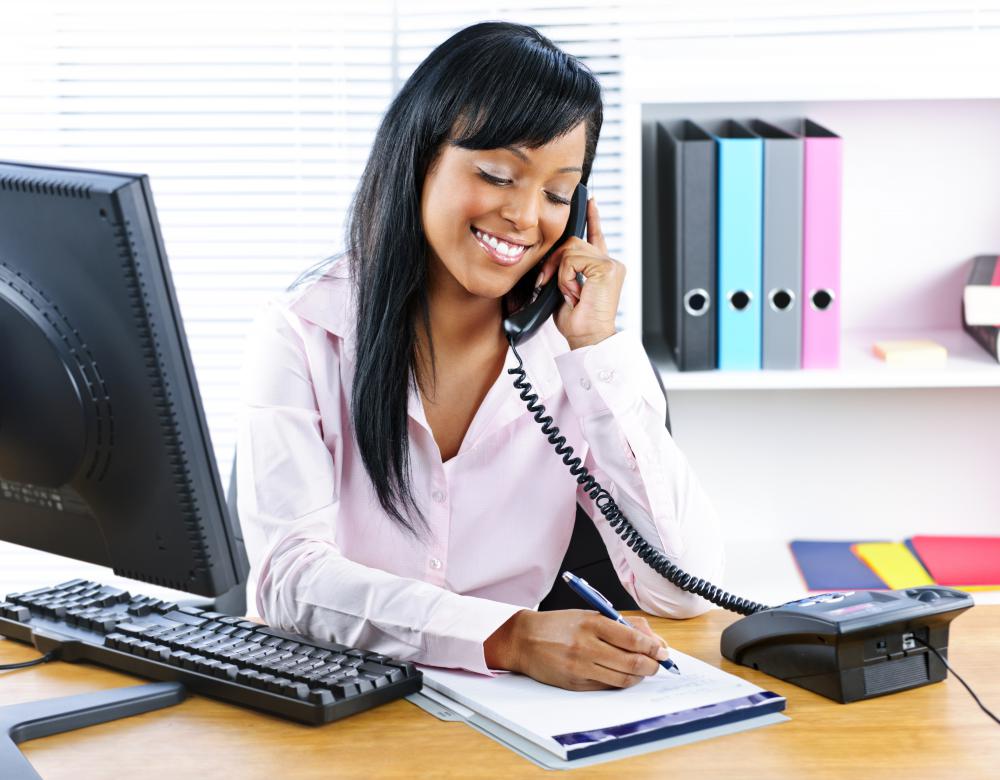 If you wish to become an administrative assistant/receptionist, you need to consider completing a one-year certificate program in this career area. You can apply for this type of college program by submitting your high school diploma or the equivalent certification to the school of your choice as well as turning in your most recent standardized test results. In addition, the school will demand to see your completed enrollment form along with your high school transcript.
Office courses teach you how to work effectively in this vocational area. You should learn how to use computer word processing software to type documents as well as how to manage phone systems. Classes also address the importance of using proper etiquette when communicating with visitors and callers on the telephone. Learning how to use facsimile machines and photocopiers is additionally critical if you seek to become an administrative assistant/receptionist because you will use this type of equipment regularly when working in the field.
You should consider taking courses in a specialized area in which you are interested as well. For instance, if you would like to work in a healthcare office, you should take courses in medical terminology so that you understand how to communicate with physicians and other personnel in this industry. In addition, classes teach you about computer technology and transcription if you aim to become an administrative assistant/receptionist who works for a virtual company because you must perform most of your tasks on a computer and need to know how to convert recorded speech into typed documents occasionally.
Completing an internship helps you to build your practical skills in this industry. You can look for training opportunities at various companies such as hospitals or universities. During your time as an intern, you need to hone your experience with making travel arrangements for business leaders and with planning events such as meetings. If you can master these tasks during your training to become an administrative assistant/receptionist, you might be invited to become a full-time employee at the company.