How Do I Become an Accountant in Charge? (with picture)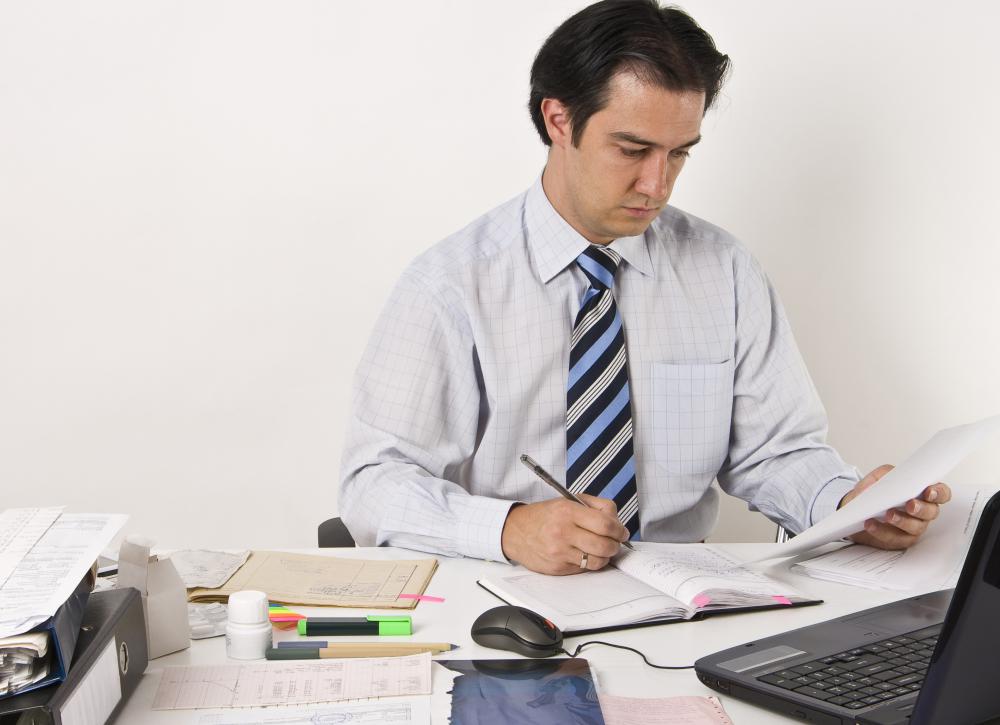 To become an accountant in charge, you should prepare to earn necessary professional certification. In the United States, for example, all public accountants, who can perform audits, must earn Certified Public Accountant (CPA) certification from a state in which they want to practice. An individual who would like to become an accountant in charge also should have at least five years of experience working on audits. Once you have received necessary credentials, you should distribute cover letters and resumes to possible employers.
The accountant in charge is a professional who is responsible for completing audits and composing audit reports. In most cases, an accountant in charge works under a professional such as an audit manager and has an audit staff that prepares documents and financial statements that are used in an auditing process. An accountant in charge usually does not manage other employees, although he or she might be responsible for assessing work of staff members and training new employees.
An individual who wants to become an accountant in charge usually has strong critical thinking and mathematical skills. He or she normally majors in accounting or a related field as an undergraduate in college. Qualifications for earning professional accountant certification vary by location. In most regions, however, an aspiring accountant can begin training to take proficiency exams while studying for a degree and may even be able to take a test prior to graduation. It is common for accountants to have to work a minimum number of years before becoming fully certified.
Your first job should introduce you to the auditing process. To become an accountant in charge, you need to have a strong understanding of this process, often in a certain field. For example, an individual who becomes an accountant in charge in the agricultural field might already have experience as an agricultural staff auditor.
Once you feel that you have enough experience to become an accountant in charge, your next step should be to update your resume. In most cases, you want to highlight your experience working in the auditing process by listing these experiences at the top of a resume document. An accountant in charge is often expected to have excellent communication and writing skills. For this reason, you might want to highlight instances in which you composed reports or gave presentations. In your cover letter, you should introduce yourself as an accountant who has much experience in auditing processes and who is well adept at communicating in professional situations.
Accountants must be skilled in math, analysis, and computers.