How Do I Become a Warranty Engineer?
Warranty engineers are individuals who apply math and science principles to determine warranty-related defects in company products. They often work for organizations such as automobile companies or industrial product manufacturers. These people need to have strong computer skills and enjoy figuring out answers to problems. If you wish to become a warranty engineer, you have to complete four years of training beyond high school as well as acquire first-hand experience in this industry through an internship. Seeking field licensure also can make you more competitive as you look for jobs in this career area.
A person who seeks to become a warranty engineer needs to complete a four-year bachelor's degree in a subject such as industrial technology. Enrollment in this type of program involves submitting your high school diploma or the equivalent certification along with your high school transcript. The training institution of your choice also will ask you to turn in your current standardized exam scores as well as a completed admission application.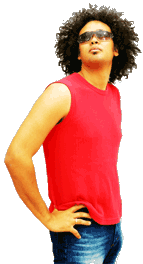 Technology courses prepare you to enter this career area. You need to study how to document technical problems in products as well as analyze the costs of fixing these issues. This is necessary for someone who strives to become a warranty engineer because he or she is responsible for studying warranty claims that customers submit due to problems with purchased products and then completing tests to determine why certain parts are deficient.
Your college training program will require you or encourage you to gain practical experience through an internship at a company in the industry. You can contact your school's career services office to learn about area firms that are willing to help to train someone who wishes to become a warranty engineer. Internship responsibilities should include analyzing reports on warranty claim product tests and then helping other engineers to fix design issues in these goods. In addition, you must strive to make sure that your company works in compliance with established industry standards.
A four-year program's curricula will also help you to learn the skills that you need to become licensed in this complex field. This is required in some regions and involves passing an industry examination. Continuing education courses then must be taken to keep the license up-to-date. Earning a field credential makes an individual who wants to become a warranty engineer more attractive to hiring managers thereby increasing his or her job opportunities.
AS FEATURED ON:
AS FEATURED ON:






Man with hands on his hips